International illustrator, Klaus Kremmerz, has provided the surreal identity for new Manchester office workspace, Island.
The brand was created for developer HBD in partnership with Kremmerz and Manchester creative agency, Modern Designers.
The idea behind them was to evoke the viewer's imagination, each picture is bold, colourful, and peppered with head-turning features – from giraffes, to pandas, to surreal figures and unusual activities that break the norm for property CGIs.
"Every detail matters. It is like the set design of a play – each element reinforces the message in the scene," he explained.
"It's more than telling a story, I try to suggest a story, using clues to make the viewer complete it using their own imagination."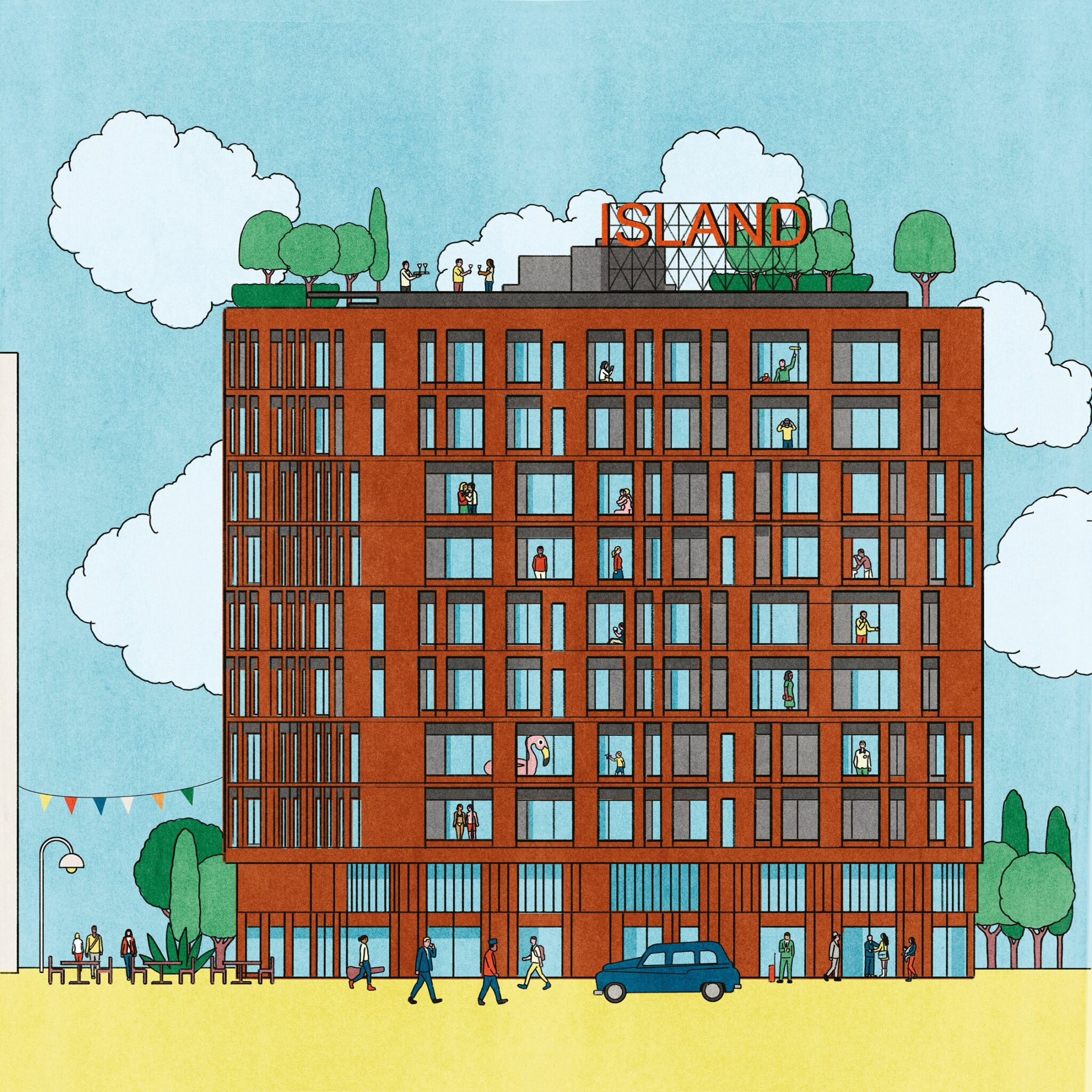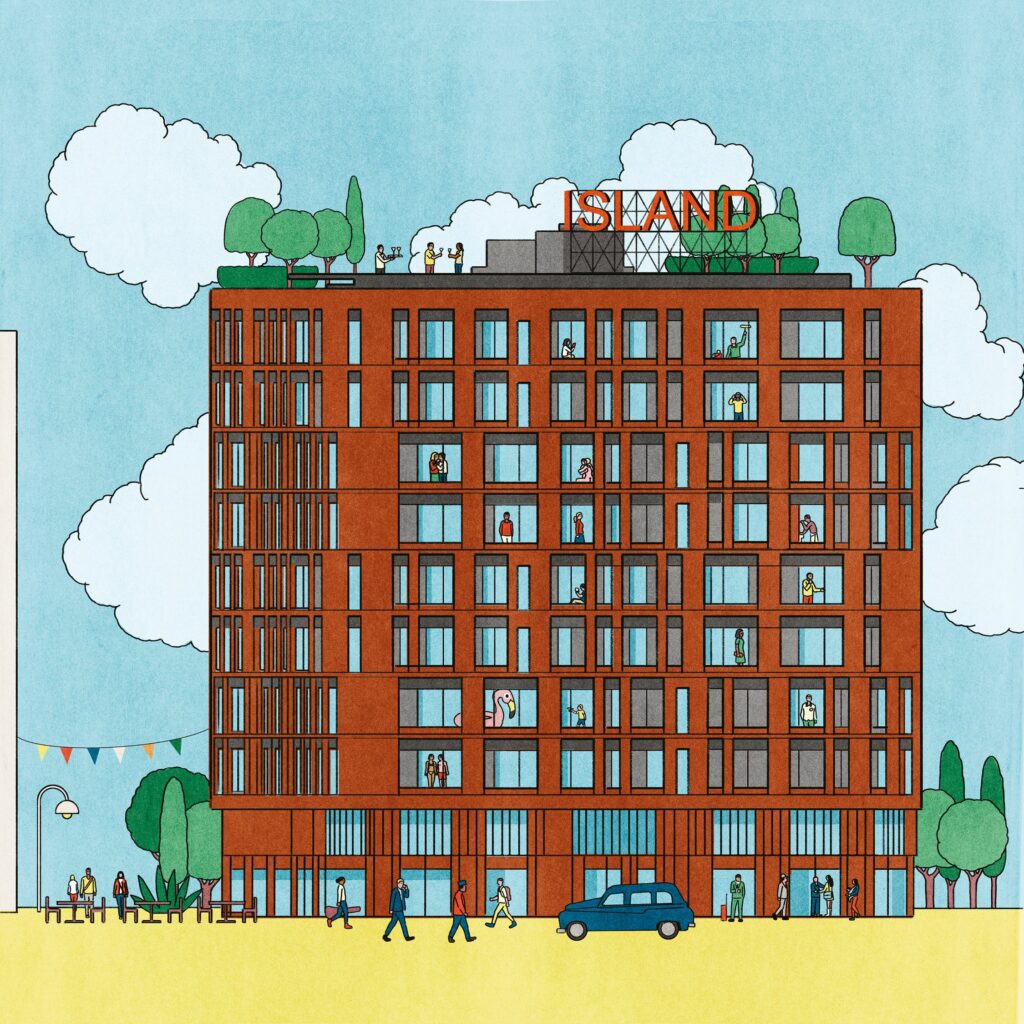 Island is a joint venture between HBD and Greater Manchester Pension Fund, spread over 10 floors on John Dalton St.
"Island is a new home for forward-thinking employers who care about people, place and planet," added Lee Treanor of HBD.
"The building is different to anything else out there and working with Klaus has allowed us to take a unique, cinematic perspective to showcasing the property. The illustrations add flexibility and personality to the brand's visual toolkit – and they're full of details that demonstrate not only the different kinds of people who will occupy Island, but also unique design and sustainability features."
Set to open next year, Modern Designers said they wanted to articulate the "premium yet playful" offer that set it apart from its competitors.
"One of the biggest challenges for businesses is how to get teams back into the office, and successful workspaces now flex to meet the needs of each individual worker. It's this idea that Klaus' illustrations draw on: the weirdness and the wonderfulness of the people you work with," explained Susie Stubbs of Modern Designers.
"Klaus' illustrations demand a second look. That 'hold on, is there a giraffe in that picture?' moment. They're surreal and full of humour. Once we have their attention, of course, we then use the rest of the brand toolkit to layer up deeper messages – but the overriding feeling is that this is a place that sits apart."