Drinks brand Sneak Energy will launch its own branded ouija board as part of its new Halloween campaign – Satanic Cult – as well as launching a billboard takeover in Manchester tomorrow featuring catchy slogans such as "Hail Satan!" and "It's sacrilicious!"

The powdered energy drinks brand will also launch a new flavour, Candy Apple, as well as themed merch encouraging customers and fans to embrace the supernatural.
Handmade in Latvia, the authentic spirit boards are strictly for those brave enough to commune with the other side – and Sneak has already confirmed it won't be held liable for the actions of any malevolent spirits summoned through the boards.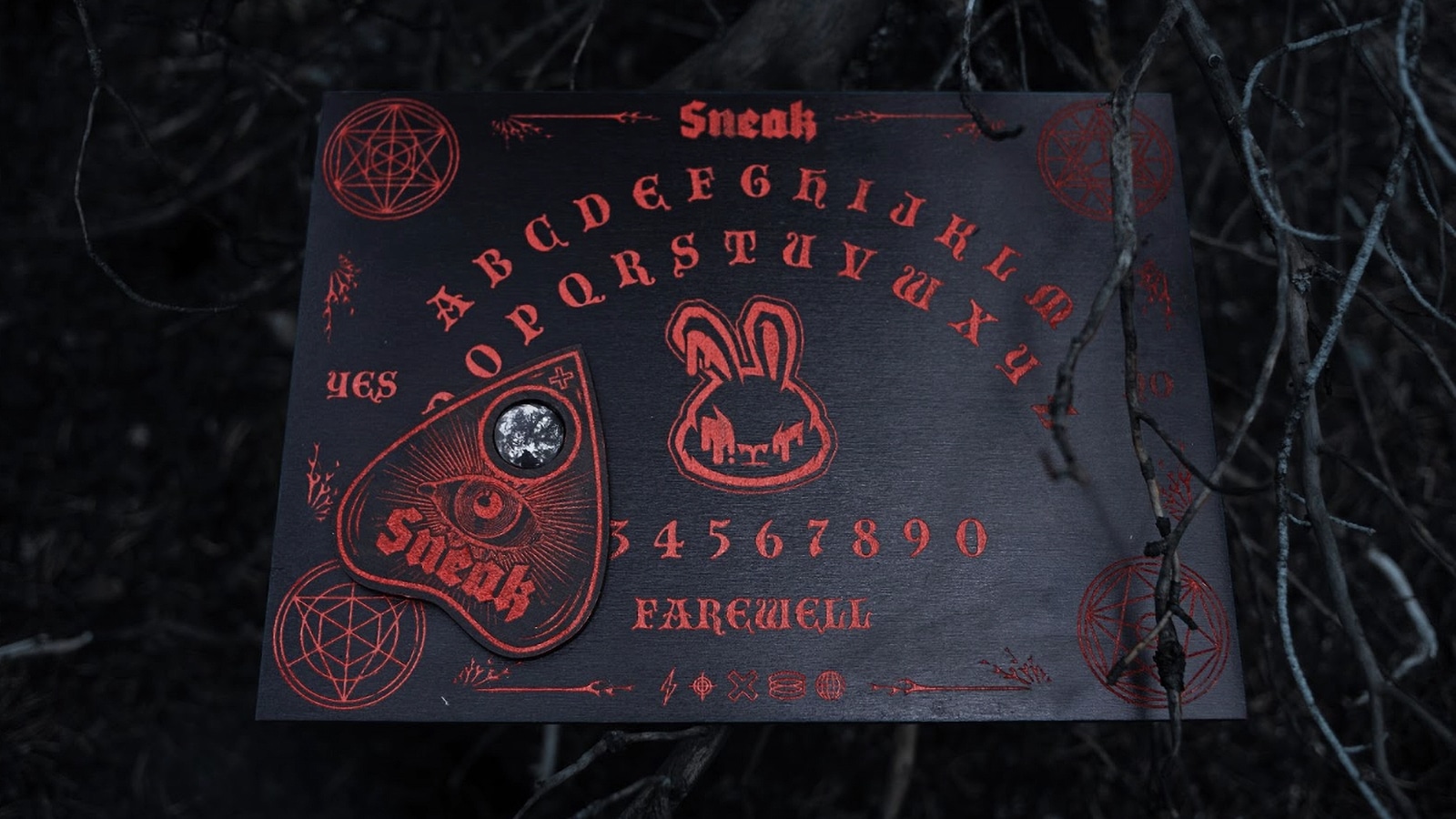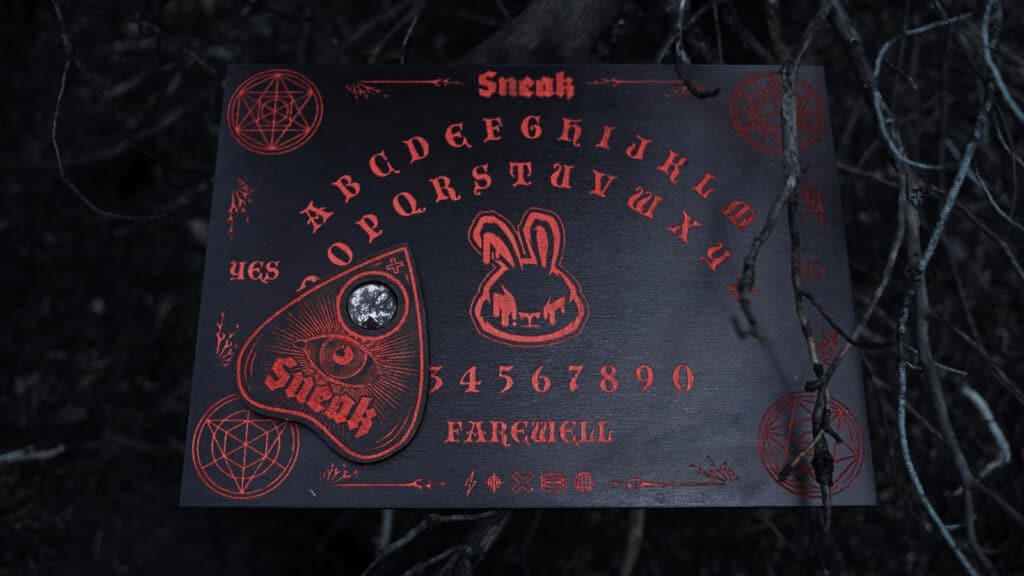 Fans will have the chance to snap up the new limited edition flavour, Candy Apple – a toffee-apple-inspired taste conjured just in time for Halloween, but there's a catch. One of the tubs has had a curse placed on it by a legitimate Satanist – and Sneak is inviting one community member to its HQ to claim the tub – but only if they sign a disclaimer releasing Sneak from any responsibility for the curse's consequences.
"Halloween is a huge occasion in our customers' calendar, and while we've nodded to it in the past, Satanic Cult is the first time we've really leaned into this supernatural celebration," says Eleanore Chetcuti, brand director at Sneak Energy. "Candy Apple flavour really captures the spirit of the season, and it wouldn't be a Sneak campaign without something a little out of this world – in this case, the ouija board."
"The cursed tub is also causing a little bit of concern around the office." Eleanore adds. "It's under lock and key at the moment, but we'll be inviting a Sneak customer to HQ to claim it – it's totally up to them whether they want to open up the box and release whatever curse lies within."
The 'Satanic Cult' campaign drops on the Sneak Energy website October 18, and all items in the collection are strictly limited. Tubs and shakers will also be available from selected GAME stores across the UK. Once they vanish into the shadows, they won't be returning. To catch the drop film or find out more about the collection, visit SneakEnergy.com.