06 January 2022
Team17 invests £48million in global acquisitions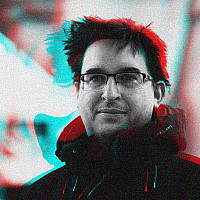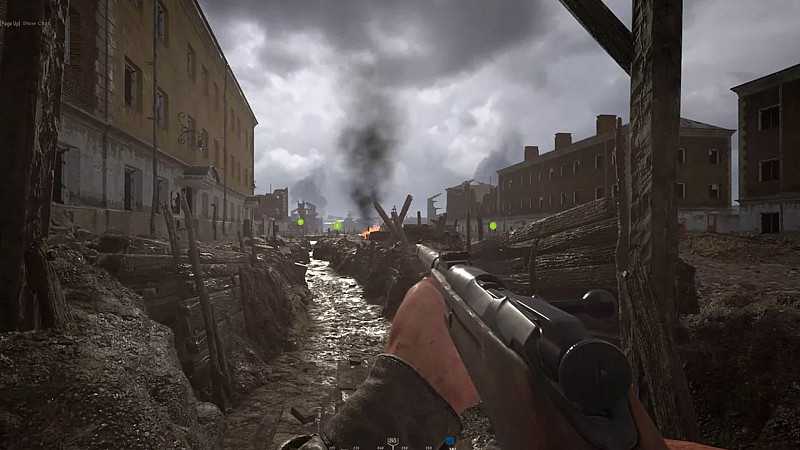 Team17 has made two major acquisitions in the USA and Australia, totalling in excess of £48m.
The Wakefield games developer has bought US-based indie publisher, The Label and the IP for the Hell Let Loose title.
It has invested an initial £31m in Hell Let Loose (HLL), with a contingent earn-out consideration of up to £15m.
HLL is a multi-player tactical first-person World War II shooter video game developed by Black Matter in Australia and published by Team17. It was initially released in 2019 on Windows, before moving to consoles in 2021.
Already a third party title, the acquisition means the game will become part of its 1st party portfolio. The move will enable Team17 to create "additional opportunities" to extend the lifecycle of the existing game.
"We are delighted to be announcing the acquisition of the Hell Let Loose IP. Hell Let Loose has quickly become a highly credible and innovative multiplayer tactical first-person shooter supported by a very passionate and highly engaged community with over six million players," explained Michael Pattison, CEO at Team17's Games Label.
"Having built a close and extremely productive relationship with Black Matter already, we believe that by bringing Hell Let Loose into the Team17 stable, we can serve and build upon the needs of an ever-growing community, improve and expand upon the existing player experience and develop new ways to entertain and delight. We firmly believe Hell Let Loose can become the definitive large-scale team-based military simulation."
The acquisition will be financed through a combination of £19.75m in cash from existing reserves and the issue of 1,5m shares, valued at £11.25 million.
"This is a wonderful opportunity for our fans and a logical next step-up in the development of Hell Let Loose as a brand. Team17 love our brand and community as we do, which has expanded across multiple platforms successfully," added Max Rea, Founder & CEO of Black Matter.
"We've worked very closely with our good friends at Team17 over the last several years and firmly believe that this Acquisition is the next logical step to enable us to further deliver great content to the highly passionate HLL community, as well as find new ways to engage and entertain in the future.
"We are really excited to continue to work with Team17 on the next stage of growth for Hell Let Loose."
The Label
Team17 has also announced that it has bought US indie publisher, The Label, for £17.76m, with additional earn out consideration of up to £11.84m over the next 3 years.
The Label specialises in mobile subscription games content and it's described as a "significant strategic milestone" for Team17, because it will enable it to reach further into the $11bn mobile gaming market.
Established in 2014, the San Francisco publisher was a launch partner for both Apple and Google's subscription gaming services.
"We are absolutely thrilled to be joining forces with The Label's entrepreneurial team, who are true pioneers in the delivery of quality mobile subscription games and technology. We are excited to tap into their unrivalled market and gaming experience to further take advantage of this growing market," said Pattison.
"The Label is a fantastic addition to the Team17 family, creating an indie game powerhouse across PC, console and mobile platforms. We look forward to helping them build on their impressive track record of success, further enabling them to scale even greater heights in support of our ambitious growth aspirations. "
Joshua Babich, General Manager and Vice President of The Label added:
"It's an honour to join the world's leading independent games publisher. Team17 has been a pillar of excellence for over three decades for gamers and creators, bringing some of the most imaginative and unique titles to life. With their support the sky's the limit and our partners can feel confident our combined leverage will accelerate success for all.
"Joining the Team17 family opens up unprecedented doors for us all. While we've carved out a strong foothold in the mobile subscription space, this allows us to instantly expand our market reach in ways that just wouldn't have been possible before. We are delighted to be part of a Group that puts games development and creativity first!"
Performance
The announcements come as the Yorkshire publisher releases a Trading Update for the 12 months to the end of 2021.
It said that it was performing above expectations across the second half of the year and that its revenue and adjusted EBITDA for FY 2021 would be ahead of last year.
"We are pleased with the 2021 performance, in which we continued to execute on our highly ambitious pipeline alongside completing the acquisition of StoryToys.  Bringing StoryToys into the Team17 family sees us align our growth ambitions with their hugely talented team and is a clear marker for our future growth strategy," said Debbie Bestwick MBE, CEO of Team17.
"In addition, we are delighted with the acquisitions announced this morning. These  further support our content and people growth plans. We look forward to working with them as part of our growing Team17 Group in 2022."