08 January 2021
Las Vegas deal for Manchester esports start-up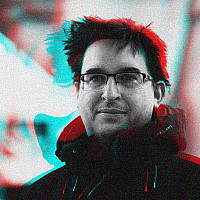 Manchester-based start-up, Gamer Wager, has signed a joint venture deal to take its gaming technology into the United States.
The company has created a fully licenced peer-to-peer game wagering platform. This, it describes, as being like online poker, but for games like FIFA and Call of Duty.
It has signed the joint venture deal with Nevada-based SCCG Management, which will enable it enter the $80bn regulated US iGaming and casino market.
"We are pleased to be partnering with SCCG Management on this incredible venture. We have been developing and refining our wagering platform in the United Kingdom for the past five years. Now is the time to take our software to the ever-expanding US esports market," said Mark Goddard, CEO of Gamer Wager.
"We're proud to be a part of Manchester's thriving startup scene which has been buzzing throughout lockdown. We believe our product and technology appeals to the global adult video gaming community and signing this landmark agreement with Las Vegas, the most famous city in the world for gambling and entertainment, without leaving home, is a significant step in our history."
"In what has been a difficult time for everyone, the power of video gaming to connect people virtually has never been more important. We are dedicated to offering those who enjoy betting on games the environment not only to wager safely and securely but to stay connected with a community of like-minded friends and peers."
Gamer Wager told Prolific North that the deal had been done entirely remotely during the lockdown.
"We have been interested in this platform and its capabilities for years, with our mutual teams, waiting for the right moment to bring it to the massive and growing, US regulated iGaming and Casino industry. Today is finally the day, and we couldn't be more excited," added Stephen Crystal, Founder of SCCG Management.
The Manchester firm plans to roll out the technology in the United States later this year.
Its platform enables gamers to connect with one another and bet recreationally in a "licensed, compliant and safe environment." It's the first product of its kind to be approved and licenced in the UK.
It currently works with games including FIFA, Call of Duty and Fortnite and is soon to launch a tournament.