21 January 2021
Gaming firm to create 30 jobs in Manchester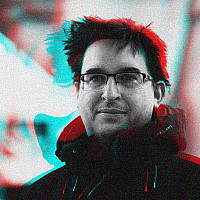 Manchester gaming and tech company, BGFG, says it's creating 30 digital and multimedia roles in the city.
The move comes following a "significant" fundraise from angel investors, to facilitate working growth capital and acquisitions.
"Manchester is an exciting, growing and vibrant place with a burgeoning digital and creative business scene coming together to produce a collective force," explained Co-Founder Craig Kirkcaldy, who headed up the investment round.
"The latest investment means we can push ahead with our plans to increase the talent in our business and create 30 new jobs.
"We are looking to recruit the best people from across the UK and introduce them to Manchester and the North, maybe for the first time.
"The digital landscape of the UK is changing fast with some of the biggest names in media heading North, not least with the BBC who have invested heavily in Salford already. We aim to be in the vanguard as Manchester powers forward as it will as we emerge from the pandemic."
By Gamers for Gamers (BGFG) is behind online media outlets including WePC.com, PCGuide.com and EsportsVerdict.com.
"We want to accelerate the momentum of Manchester being a leading digital and creative hub of the UK.  We have further ambitious plans for recruitment and growth. Manchester offers some incredible opportunities," continued Kirkcaldy.