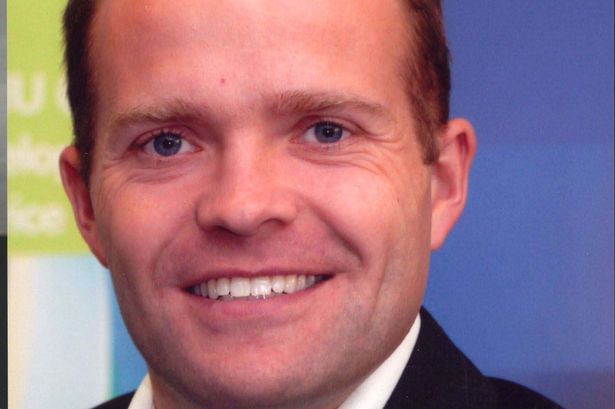 With hours to go until the 2017/2018 Premier League season kicks off, Richard Kenyon writes exclusively for Prolific North about the build up.
Kenyon is director of marketing and communications for Everton FC, a Trustee of Everton in the Community and the Chair of CIM in the North West.
Working at a football club during a transfer window inevitably results in questions such as "Who's coming in then?" or "How close is the deal for player 'X'?".
And not too far behind the transfer enquiries is, "Do things slow down at the Club over the summer?"
Obviously, I can't give anything away over transfers – but the 'quiet summer' query has a very clear response: "Definitely not!"
There is never really a time when football slows down.
Indeed, in many ways, the summer is more hectic than during the season. The fans' voracity and appetite for news doesn't let up just because there are no games. In fact, it's heightened by the transfer window and everything that goes with it.
Quenching that thirst for knowledge, especially during transfer windows, isn't always easy for clubs. Fans understandably want 'news' as-it-happens but – unlike our external media colleagues – we are not able to speculate or provide running commentaries on what are increasingly significant and complex deals. 
What we can do is think creatively about how we make the most of the moment when we do confirm a new signing. Our Wayne Rooney 'reveal' video has become one of our best-performing social media posts of all-time and contributed to us topping the social media engagement charts on the three main platforms in July when compared to Europe's top clubs.
Retaining top position isn't easy. Social media, like football, moves and changes at an incredible pace, but our engagement team are challenged to continually analyse and benchmark how our content performs across all platforms, to try new things and to learn from both our footballing rivals and from best practice across different industries and other sports.
While this team are clearly challenged to deliver 'in the now' – capitalising on opportunities as they arise and responding to shifts in online sentiment – they are also required to contribute to a set of longer-term objectives as part of the marketing and communications department. Objectives that will be familiar to most marketers: building loyalty; increasing the size of the fanbase; developing new and existing products and supporting commercial growth.
They may all sound familiar, but in a football club, how these are delivered needs to be carefully considered. Fans have a profound emotional investment in their club, a bond that is, arguably, much deeper than any other type of organisation would ever have with its customers… you don't see many people bearing tattoos of their favourite product or preferred retailer – or spending hours, sometimes days, travelling for an experience that could ultimately disappoint…
It's this bond and the passion that comes with it that makes football so special and what makes the Premier League the most-watched league in the world. It bestows on us as employees at the Club – and merely temporary custodians – a great responsibility to do things the right way; to listen to our fans; to act on their feedback; to encourage them to make decisions; to give them 'ownership' of their Club; to encourage and support the next generation and to make a positive contribution to our community – something through the life-changing and life-saving work of Everton in the Community, led by Professor Denise Barrett-Baxendale, we are proud to be doing each and every day.
For most 'B2C' companies – note: we'd never refer to ourselves as 'B2C' – we're a club, not a business, and we have fans, not consumers/customers –  these would be sound marketing principles to work to. For any organisation with supporters or members, you would hope it would be a given. For us, it's an integral part of who we are and why we have the honour of being known as the People's Club and no doubt a part of why last season we were ranked as the Premier League's most liked club.
But we know it's not just about being liked… Our commitment to these principles forms part of what our Chief Executive, Robert Elstone, describes as the virtuous circle; off the field activities fuelling on-field ambitions. If we're the best club off the field, then we'll build loyalty, our fanbase will grow, and we'll be more appealing to commercial partners…
And we've made tangible progress in these areas over recent seasons. Our average attendances have increased significantly over the last three seasons, resulting in sell-outs for every league game and a waiting list for Season Tickets that's reached over 10,000. And we've just sold more official memberships in the first full month of sales than in the previous 12 months. All crucial developments in supporting our business case for our exciting new stadium opportunity at Bramley Moore Dock. Further commercial growth has come through partnerships, where our portfolio is now around three times the value it was in 2013. We're also enhancing the profile that Premier League football naturally brings, through international PR and media activities, helped in no small part by some of the star players we have in our squad – not least Wayne Rooney who has already made an impact on some of our digital numbers – but also through our 'People's Club' philosophy that overseas media have found compelling.
All this presents us with the opportunity to invest more into what our fans crave the most, challenging for and winning silverware, which of course will be the greatest accelerant to building loyalty, growing the fanbase, and securing more partnerships.
Hopes are high with Evertonians. In fact, many of the fans who've been putting those questions to me have also been quick to tell me they've never felt as optimistic going into a new season as they do now. And it's easy to understand why. We've strengthened a squad that qualified for the Europa League last season with some significant new signings. We have a manager with one of the most impressive CVs in the game and hisambition is shared by a vastly experienced Chairman and Board.
And while there's no way of knowing whether the season on-the-field will deliver on the optimism we're all feeling, we do know that we'll continue to stick to our principles off it; striving to the best club possible. Of course, all this begins with remembering what being a club is all about, never described better than by the great Sir Bobby Robson:
"What is a club in any case: not the buildings or directors or the people who are paid to represent it. It's not the television contracts, get-out clauses, marketing departments or executive boxes. It's the noise, the passion, the feeling of belonging, the pride in your city.
"It's a small boy clambering up the stadium steps for the very first time, gripping his father's hand, gawping at the hallowed stretch of turf beneath him, and without being able to do a thing about it, falling in love."