27 May 2022
Interview: N Brown's Andreas Nicolaides on digital transformation and influencers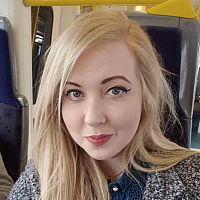 Group Marketing Director Andreas Nicolaides on moving client side to online retail giant N Brown - and how the company is stepping up its digital transformation.
Headquartered in the middle of a bustling Northern Quarter in Manchester city centre, N Brown has 1,200 employees and a further 1,000 staff working across its logistic divisions in Oldham and Hadfield.
"There are some really phenomenal businesses that either have their roots originally in Manchester or have since moved to Manchester and N Brown is one of those businesses," Nicolaides told Prolific North.
The listed digital retailer, which is behind the brands JD Williams, Simply Be, Ambrose Wilson, Home Essentials and Jacamo, recently revealed its pre-tax profits surged to £19.2m for the 12 months to February 26th this year. This was up from £9.2m the previous year although group revenue fell by £13.1m to £715.7m, down from £728.8m the previous year.
Tasked with overseeing a broad remit from performance marketing, media strategy to CRM, Nicolaides joined N Brown three years ago where he has since risen up the ranks through two promotions.
Prior to joining the digital retailer, he spent 13 years in the marketing world in roles across Manchester but he hasn't always lived in the city.
Describing himself as "technically Welsh-Greek", he grew up in Flint in North Wales, until he moved to Liverpool for university.
"Hooked" on marketing after he completed his degree, he kick-started his marketing career by winning a place on the graduate programme at MoneySuperMarket, where he had a "rapid progression" over five years.
"I moved and made a couple of jumps, from agency to client side," he said, which he believes is a good way of grasping how it works from both ends of the spectrum.
Although he is now based in Chester with his partner and two dogs - a Dachshund and a Toy Poodle - he describes Manchester as his "second home".
"If you're from the North I always feel like you draw towards Manchester at one point or another because there's so much opportunity and so many fantastic companies, there's just a huge abundance of talent," he said.
He has worked agency side for Wavemaker, then known as MEC, and dentsu, where he spent most of his time within its iProspect business which helped him to "really hone in" on his skill-set within performance marketing.
When the opportunity came up to work at N Brown, he was "really drawn in'' by its digital transformation plans. 
"To think where the business came from to where it is now, it's gone through a phenomenal transformation and I found that really exciting," he said. "It feels great to be part of that movement and that ambition."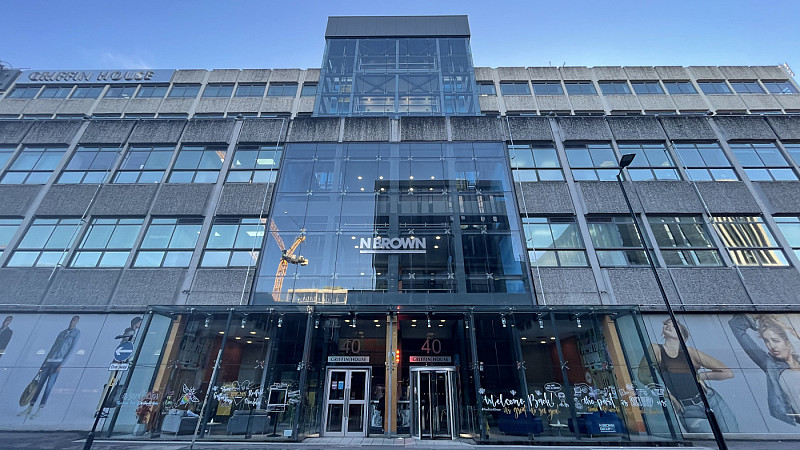 Digital transformation plans
"One of the reasons why I came to the business was because digital transformation is really exciting," he said. "We're going through a really big period of digital transformation.
"To go from a business that used to be completely offline, it was a mail-order catalogue business originally and now almost 99% of our business is done online. Even that in itself is a phenomenal transformation and now we're kicking onto the next step of our journey."
N Brown's Chief Digital Operating Officer Nuno Miller, who joined the business in November, is responsible for driving N Brown's digital transformation forward which he said each team is "really excited about seeing the next step of our journey".
He hails the heritage of N Brown - which was established in 1859 - as "one of the longest and well established retailers in the country" that is now on a mission to "step away from the legacy technology".
The digital transformation will include the development of some brand new front-end websites for its brands, which marks a key step within N Brown's technology roadmap to enhance the digital experience for customers.
"They will eventually replace our current customer-facing websites when they go live and that's absolutely huge for us."
The digital transformation roadmap will also help to "unlock and drive a step change" in its marketing efforts too.
"From a marketing point of view, SEO is really important and our SEO capabilities were not where they should be today. They [websites] are better than where they've been in the last couple of years but there is still lots that we can do. At the moment, a lot of that is held back by our legacy technology stack."
"Everyday is a school day for me"
The 1,200 staff based at N Brown's Manchester headquarters work across various departments from brand and creative, product and trading, as well as digital technology. 
"We design and source and create our product offer direct from our head office," he said, detailing how the majority of the work done at N Brown is in-house, aside from support from an external creative agency and media agency.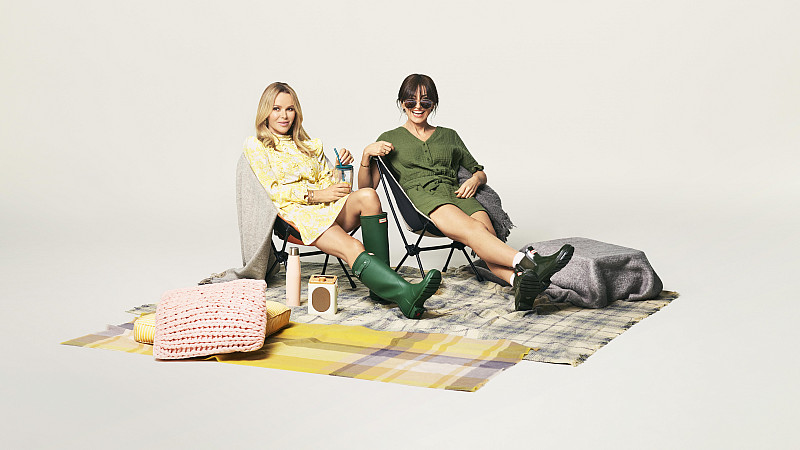 "I always want to work with great people that I can learn from. I think that's one of the reasons why I get out of bed everyday and come to work at N Brown. We do have some really fantastic talent and everyday is a school day for me."
N Brown's Chief Brand Officer, and his boss Kenyatte Nelson, is someone who he looks up to as someone "really inspiring". "If I wasn't working with people that I found inspiring or that motivated me, then I'd probably find it really hard to come to work everyday."
On his own way of leadership, he believes in "empowering people to do their very best" by being "really focused on collaboration and vision".
"I'm not a micro manager at all... it's not my style," he said, "you have to take people on the journey with you and be really inclusive in whatever it is that you're trying to achieve".
Although he stresses the importance of team engagement, he said he is "not shy" in saying it became increasingly difficult during the pandemic, but is now relieved to be through the other side now operating with a hybrid-working model.  
Collaboration is what feeds into his "three-pronged approach" for developing strategies across N Brown's brands, he said, focused on "diagnosis, strategy and tactics". 
The outcome of this for one of N Brown's brands, Simply Be, has been to work on an influencer marketing programme over the last 12 months as "strategically, that's where a lot of the time our customer lives and where they consume content".
Influencers and "evolution" of strategy
"Having a strong influencer strategy and linking it through to everything you do is really, really important," he said, "when you get it right from an influencer perspective and you have the right product with the right influencer, talking to the right audience, it can be really, really powerful".
Latest work for Simply Be and Jacamo.
There are dedicated staff that oversee influencer marketing at N Brown, who sit within its brand marketing teams. 
"As influencer marketing became bigger and became more important for our target customer we've obviously built teams and capabilities and brought in tools in and around that.
"We've done some influencer campaigns where we've done product launches and some collaborations that have sold out in record time, in 24 hours, sometimes within hours. 
"You can only really do that if you are selling the right product to the right person at the right time through the right medium and in that case influencer marketing was the right place to do that."
The focus for the future, however, all ties into N Brown's digital transformation plans. "We're constantly hiring for a plethora of different reasons as all businesses do. Sometimes it's because people move on, other times it's because we've got some specific projects in some specific areas. 
"What we will look to for the year ahead is probably an evolution of our strategy. As all businesses have evolved as they come out of the pandemic I'd say watch this space, there's some exciting plans."