27 August 2021
Warrington Council lent £151million to company controlled by THG directors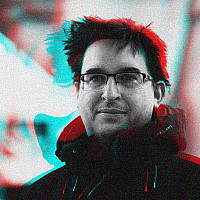 Official documents from Warrington Council show it provided a £151m loan to a company linked to THG.
While it's not unusual for a council to make commercial loans, the sum is 5 times more than its other loans, and more than double the £70m that Trafford Borough Council lent to THG to help it finance its Manchester Headquarters at Manchester Airport in 2020.
The council said that despite the loan, it remained within its "affordable borrowing limit."
Papers filed at Companies House show that Warrington Council had provided a £202m facility to a company called Icon 3 Holdco, which is directly linked to THG through its directors, John Gallemore, the CEO of THG Ingenuity and James Pochin, THG's Legal Director.
The council advanced £151m of that sum in October 2020, a month after its flotation on the stock market. The loan is secured against a number of commercial properties around its Airport City base.
THG has a large operation in Cheshire, including a distribution centre.
Following THG's flotation in 2020, CEO, Matthew Moulding, received one of the largest payouts in UK corporate history, with £830m in stock as THG's share price surged.
In May this year, investments in THG saw its THG Ingenuity operation alone valued at £4.5bn.
The headline has been updated to reflect that the money wasn't lent directly to THG, instead to companies linked to the Group. It emerged earlier this year that THG sold off many of its property assets to a private company, owned by Moulding. This nets the billionaire founder around £19m per year in rent.
The story was first broken by the FT.