28 April 2021
Review: Reprogramming the High Street with Andrew Higginson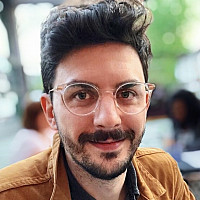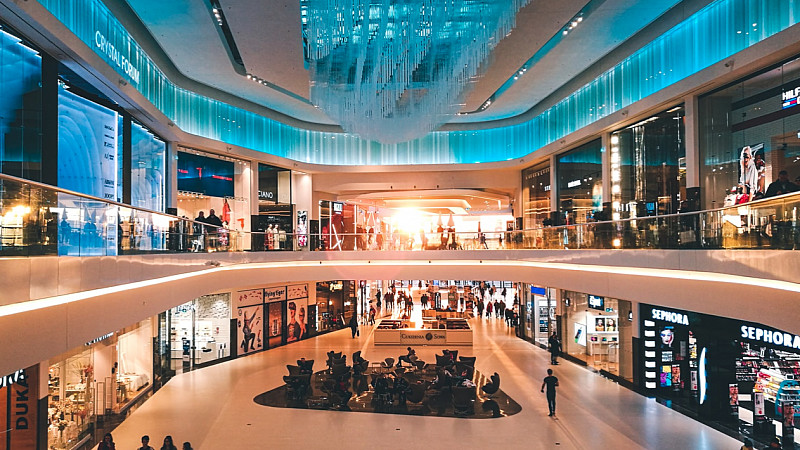 In partnership with Prolific North, digital product consultancy Netsells hosted a webinar to discuss how technology is reshaping the high street and allowing retailers to rebuild post pandemic.
The event's panel included an introduction from special guest speaker Andrew Higginson, Chairman of Morrisons.
Also on the panel was Lewis Chisholm, Senior Product Manager at Netsells, Benjamin Bell, Head of Public Policy, Northern Europe at Tier and Chris Dee, CEO of MaltReleaseRadar, former CEO Booths, and former Director of Food and Home at Harrods.
Higginson, who began work in food retail 25 years ago, and has spent 15 years on the on Board of Tesco as executive director, said retail technology in the food sector continues to be driven primarily by one factor:
Convenience is king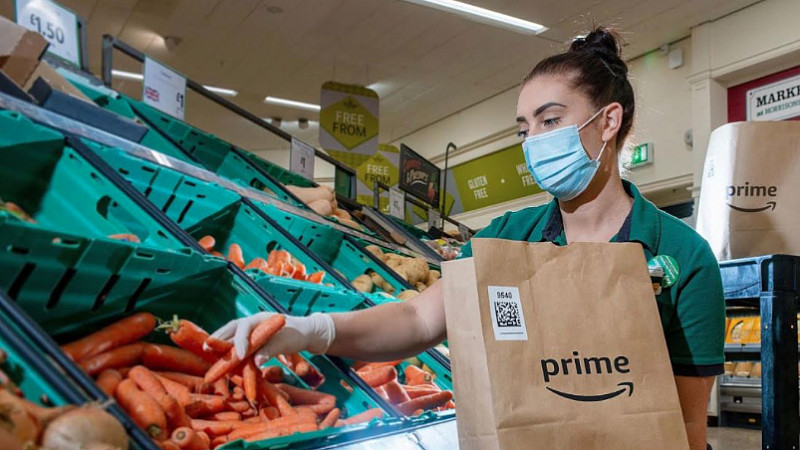 "Customers have been predominantly driven by one thing, and it's not price, quality or value but convenience" he explained.
Headquartered in Bradford since 1899, Morrisons has around 120,000 colleagues in 494 stores serving 12 million customers every week. Morrisons and Amazon recently partnered to offer online grocery delivery service to Amazon Prime members. 
"It takes quite a lot to get people to drive past the store just down the road and drive an extra mile to another supermarket," he told webinar viewers of the grocery sector.
Higginson said that since COVID, supermarkets such as Morrisons had seen a rapid expansion of capacity, and online sales had doubled to around 15% of total sales.
But, he warned, the biggest hurdle to introducing online grocery shopping was not necessarily the technology itself. Instead, it was the supply chain and property prices which could cause hurdles.
He explained that as customers convert to online delivery, the cost and justification for continuing to offer a fully-fledged location becomes more difficult.
"It turns out that the hardest thing about online grocery shopping is the grocery bit… managing a fresh food supply chain is one of the hardest things to do," he said.
For supermarkets hoping to offer both online shopping and a physical environment, Higginson pointed to business rates as one of the major factors in a supermarket's ability to adapt to change the fundamental economics of physical stores. But, he added, it "wasn't a zero sum game" because there is "a social side to shopping".
Pointing to Amazon and its stores without checkouts, he said tech could allow retailers to maintain a physical environment while cutting down on some of the traditional costs which put stores increasingly in an economic challenge. 
"It all comes from the customer. If the customer continues to want to enjoy shopping as part of a social need, there will be an opportunity for physical retail to survive. It may need to find other ways of using technology to enhance the customer experience and make it worthwhile."
Asked about retailers such as Primark, which as yet have opted not to offer an online alternative to their stores, Higginson said "I don't think Primark will be able to withhold the tide, but I do think there is a place for physical shops, if they can make them attractive enough for people to want to come to them".
He gave the example of Selfridges, which he said was "more of a day out" than a purely functional shopping experience.
High-tech shopper experiences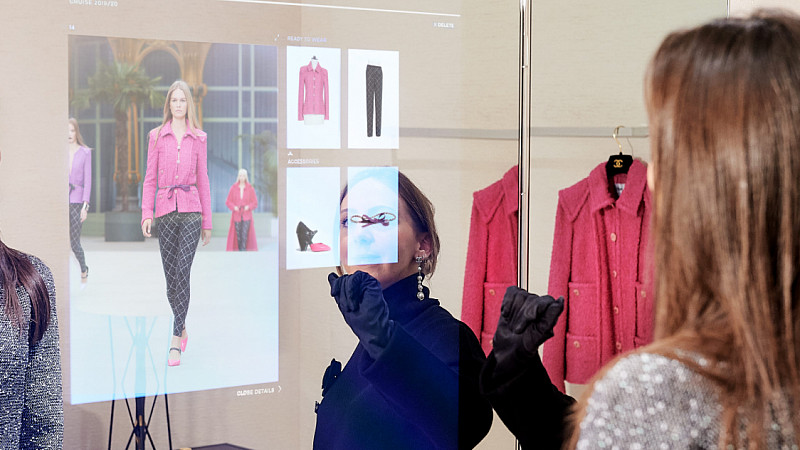 Panellist Chris Dee runs MaltreleaseRadar, a start-up which helps people find new whiskies. In his career, Dee was the CEO of Booths for 19 years, and from 2018 to 2020 was the Food and Home Director at Harrods.
Referencing his work with Harrods, Dee said the luxury shopping industry had taken the adoption of new in-store technology particularly seriously.
The introduction of new technology includes 'magic mirrors', explained Dee, whereby a simulated version of a make-up product can be virtually applied to a customer's face via a camera and screen.
The benefit was the ability to offer effectively unlimited stock, and maintain the contactless testing of products - of particular importance during lockdown.
Virtual reality is also allowing shoppers to better imagine the product after purchase, he said, referencing department store Macy's. In the US, the store offers the opportunity to 'walk through' a virtual version of the customer's home with the addition of new furniture.
IKEA offers a similar service, but utilises a consumer's smartphone to place the virtual products in the home via augmented reality, he said.
In fashion, Dee pointed to a Chanel store in Paris which allows customers to pre-book an appointment via an app, and pre-select garments to try on. Inside the changing rooms are similar magic mirrors, which virtually add accessories to the chosen items, including jewellery and handbags.
Dee said the technology is "allowing the consumer the freedom to play", in a luxury environment.
He said that technology could provide retailers with a chance to "extend their shelves", beyond the physical limits of bricks and mortar retail with the new technology. But, he warned, investments in cutting-edge technology must be considered carefully as part of the consumer experience.
"I'm reluctant to put technology in front of customers unless it genuinely enhances their experience, and the service level" he said.
He added that in the later customer journey, at the purchasing stage, the approach to new technology should be almost entirely opposite.
"Technology in this stage is all about making it faster, simpler, and more convenient", he said.
Dee said customers have put-up with a great deal of 'friction' in the check-out process, citing historically longer payment times for credit cards prior to contactless.
But, he warned, when customers go to another store with more convenient technology, they will "realise it could have been better, they will never go back."
Dee said retailers must be aware that customers expect them to understand they are agnostic about where and how they shop.
Whether in-store, online or via delivery, customers expect it all to work together "from the database, up" he said.
"To do that, increasingly we're going to see checking in to stores as well as checking out," which allows for the retail locations to tap into existing eCommerce and delivery data for every customer.
This data-first approach, known as 'headless commerce', begins with the customer database which connects ecommerce, delivery platform partnerships, and physical retail experiences together via APIs.
Mobility and the high street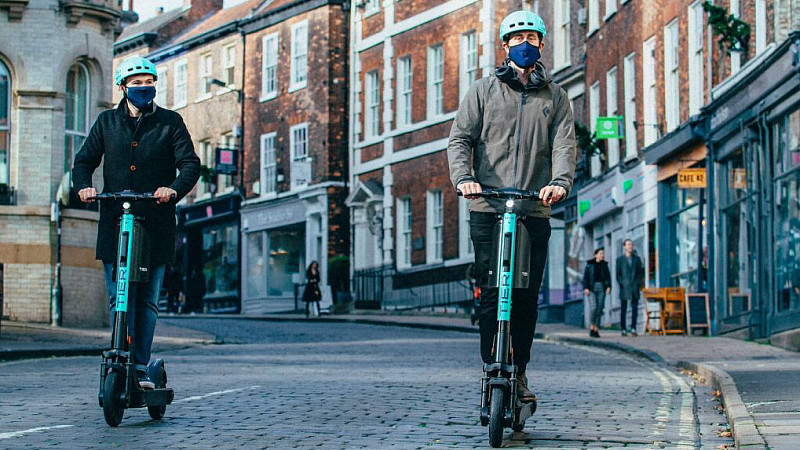 Betting on the future of the high street is transport company TIER Mobility.
The company, which offers rentable electric mopeds, bikes, and scooters, has introduced what it calls an 'energy network' for recharging its vehicles which works in tandem with retailers.
Its battery packs can be brought into participating stores and recharged at a specially installed charging station. The stations are free to retailers, and for riders who bring in the battery for recharging, their next trip is free.
Benjamin Bell, Head of Public Policy for Northern Europe at TIER Mobility, said 85% of the stores buying into its energy network are local independents.
The move is hoped to tempt those using its vehicles into recharging its network of batteries, while increasing foot traffic into local stores.
The scheme, which was piloted in Finland, showed that riders spent around €3 in store when swapping batteries.
Bell said the hope was that the electric transport offered by the company could work in harmony with a busy high street, while reducing emissions.
"The high street needs to be a protected place for people on foot, but at the same time we would love to see investment in infrastructure in a way that encourages people to get on two wheels, and out of private cars," he said.
The future of retail apps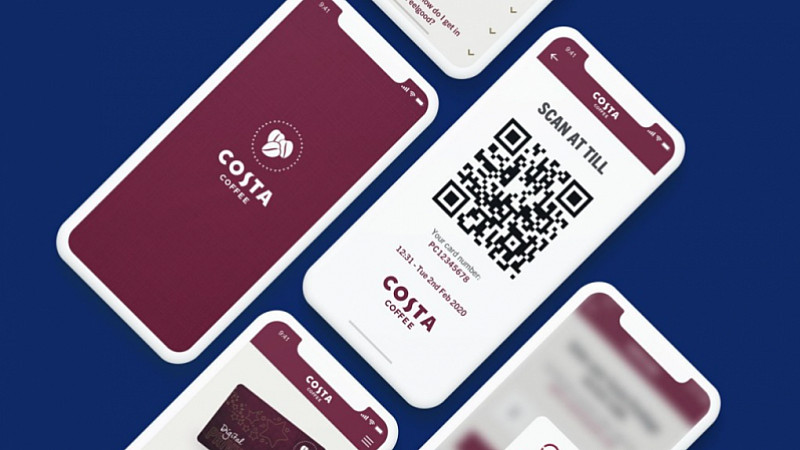 Lewis Chisholm, Senior Product Manager at Netsells, concluded the webinar with a look at the future of digital retail platforms.
He said: "buyers are being given a lot more agency and power over their own buying habits as things move to ecommerce and digital platforms, and there are less opportunities to be upsold on additional products and services."
In place of that, he said, are new approaches to communicating and retaining customers. New technology in ecommerce, and specifically in apps and websites, allows for "gamification, rewards, perks and incentives".
Chisholm said advances in AI are making strides in the area of personalisation, but there are less opportunities to be "influenced by physical marketing and packaging, because people have got more control over their data, and what they see."
He said apps specifically "allow more flexibility and creativity than the web", and citied data tracking, user tracking and increased visuals among the qualities offered by retail apps.
And adoption of this new technology is on the rise. Lockdown had pushed a lot of customers outside of their comfort zone to become more tech savvy, he said and "if we push more in the direction of AR and VR, as devices get more powerful, I think they are going to become very powerful sales tools".
"As shops open up, they need to catch up with the level of convenience and immediacy that has been offered by this year of digital transformation."
For retailers, Chisholm said the key metric to consider when investing in a new platform was the bounce rate; how often users leave the platform without completing their task.
"Attention spans are definitely shorter than they were, so you only have a couple of seconds to get people on board. Churn rate and retention are key metrics", he said.