16 January 2020
Shopblocks CEO & Founder speaks on retail platforms and tech giants ahead of Hermes innovation event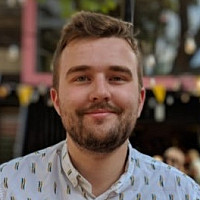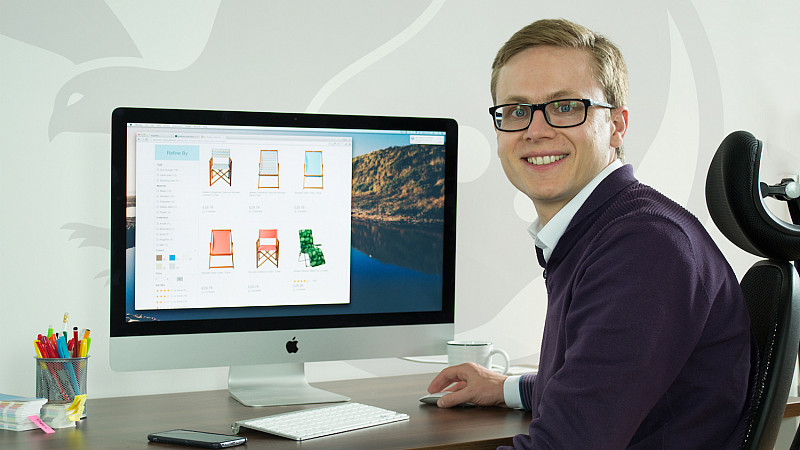 Founder and CEO of Stockport-based Shopblocks, Kevin Jones, has shared his insights into the world of online retailing ahead of Hermes' event in association with Prolific North next month.
'For the love of innovation: How tech is driving personalisation in the retail and logistics sector' will be an opportunity for guests to hear from a range of industry leaders speaking on the panel, as well as get the chance to network. 
Lasting from 8am until 10am on February 14th at the Hermes Tech Hub in Leeds, the breakfast event will unite a range of senior business representatives to learn more about selling in the modern age.
One guest for the industry panel is Kevin Jones, who is the Founder of eCommerce startup Shopblocks. The Stockport-based tech platform gives retailers the chance to build their own fully personalised online shop.
Most recently, Shopblocks secured £500,000 in combined funding from the Greater Manchester Investment Fund, existing investor DSW Angels, and members of the management team.
We spoke to Jones to learn more about Shopblocks and the industry ahead of February's innovation event.
Tell us more about the history and rationale of Shopblocks.
Shopblocks is a website platform - competing with the likes of Shopify and Wix, which are the two biggest platforms in the world at the moment. We're a tech startup in Greater Manchester taking on those existing website platforms with our product - which is using newer, different technology and innovative ways of building websites to try and carve out our own market.
A business has two options when they come to get a website developed. If they're a big brand, or have a budget to spend, most businesses are going to go to a web designer. They'll go through a process that will often take several months and cost tens of thousands of pounds, but they're going to get exactly the website that they need for their business.
Sadly, there's about two million businesses in the UK that aren't in that position. They're small businesses, sole traders, businesses that are tentative about investing tens of thousands into their first website. Ultimately these businesses end up on Wix, Squarespace, Shopify - something like that - and all of these competitors of ours are template-driven.
We couldn't disagree more with that process. Being from a marketing background, we think it's absolutely crucial to have a bespoke website, so people have to invest. But they don't always have the budgets for that, and that's where Shopblocks fits into the market.
Having run a digital agency, a lot of that tens of thousands of pounds that gets spent on websites isn't necessarily being spent on highly productive, efficient processes. It's normally on software developers writing code to reinvent the wheel!
That's where Shopblocks was born. It came from looking at this and standing back, and thinking 'there must be a better way'. And there is!
That's the business that we're in - creating bespoke websites through a new, innovative process - which means that even within seven days we're producing sites the likes of which someone would have had to have gone to an agency and waited six months to produce.
We don't just handle the design, we handle things like data migration. Often, companies feel trapped on a website platform - if you're using any platform like Magento, Shopify or Wordpress, it's like moving house! We've built technology to transport data from any platform into Shopblocks - so everything we do is very automation-heavy.
Why is personalisation online so important?
It's all about a customer's connection with a business. The way everyone has become used to using the internet these days, is that everyone knows Google is just one click back. 
If you search for a product online, avoid the links to Amazon and eBay, and click on a website that you may have not heard of before, that website often has microseconds to capture your attention, and instil a sense of trust.
So many businesses are closing down because Amazon is absolutely killing it. It's decimating the high street in the UK and other countries. For me, it's just so important that a business can feel like they can update their website easily and frequently, and it can evolve.
Online, shopkeepers don't feel like they've got the same control as owners of real shops. Often they're actually scared of making any changes to their websites - because it's going to cost often hundreds of pounds to a web designer just to make very simple changes. It's the personalisation which gives a website life and gets across someone's brand, and if you don't have those things then customers simply won't buy from you.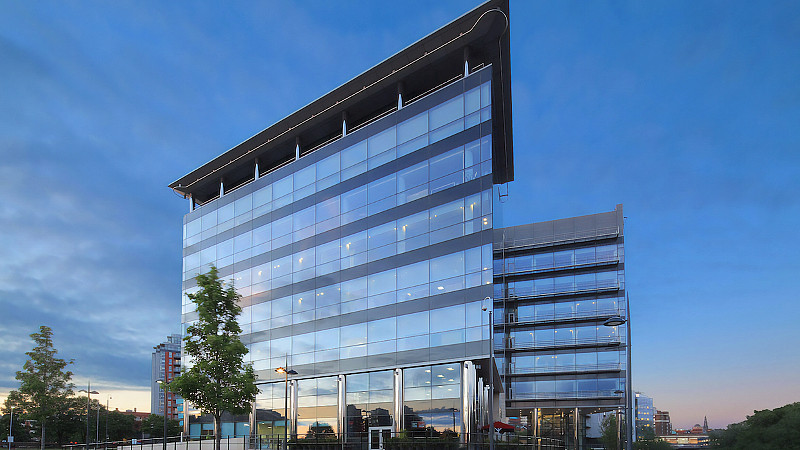 What innovations in eCommerce will help companies compete with the big players?
It's not always about brand new innovations. Most businesses in the UK are actually a decade behind - they're still very much playing catch-up. From what we see, most businesses are still a long way away from even implementing new technologies that have been around for decades!
There's loads of new stuff coming through, everything's becoming easier, faster. The expectations of people are such now that they can pay by looking at their phone or using their thumbprint, and you can get delivery in an hour now on some products.
What most people see on the horizon is as close to instant delivery as possible on every single product in existence - that's where the industry's heading.
The Hermes event will discuss the nature of innovation about disruption in retail. What are you looking forward to exploring?
Our mission at Shopblocks is to deliver great sites fast. For me, it's all about trying to put every single business on a level footing with the tech giants. I'm keen to discuss how that's possible, and open people's eyes to the fact that you don't have to spend millions to get that kind of level of innovative technology.
B&Q spent £60 million on their new website, and it makes a lot of small businesses feel like it's impossible, and they can't compete.
I'm keen to hear what else is going on in the industry, and get other people's perspectives on what's next - and where things are heading - so we can inform our work here at Shopblocks.
Want to learn more about the world of eCommerce, retail, tech and logistics from influential industry figures? Click here to register to attend the February 14th event.