01 March 2019
Manchester United releases live stats app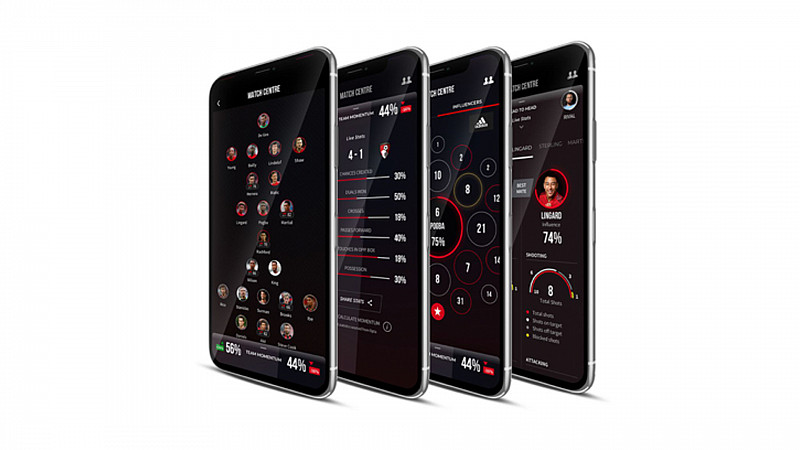 Manchester United has released an update to its app, which will source live data from Opta to provide real-time statistics for matches.
In what's said to be a football first, its Match Centre, will include an "influencer's screen" to show an instant player scoring system and a live view of who's influencing the game.
Fans will also be able to compare players head-to-head and see which team has the momentum based on recent play.
Further statistics include Shooting, Attacking, Passing, Possession, Defending and Goalkeeping.
The system will be first used this weekend when the club faces Southampton at Old Trafford.