08 November 2018
The Rank Group and Al Hokair sign to Immotion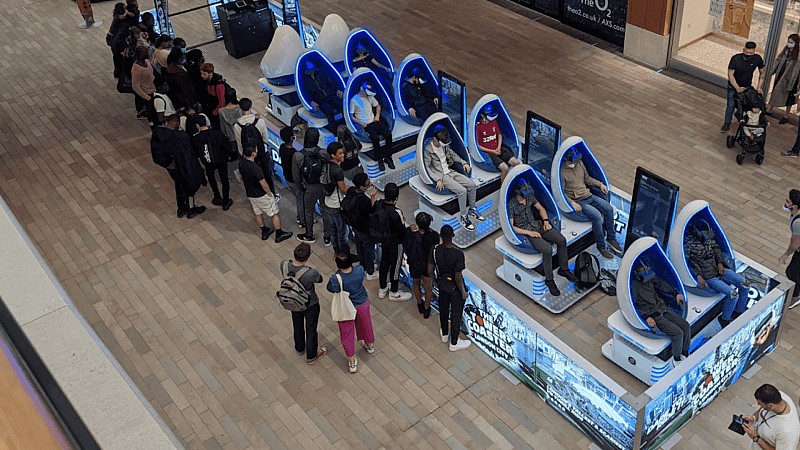 Immersive virtual reality firm, Immotion Group, has signed a series of deals in the UK and its first in the Middle East.
It means that the number of installed VR headsets through concession partnerships will increase from 105 to 191.
The concession partnership deals include Al Hokair Group, which owns and operates a series of leisure destinations in the Middle East. With Rank Group in the UK, it will trial a VR Racing Challenge, initially at Grosvenor Casino in Manchester.
It will also be opening 5 new ImmotionVR Experience Centres in the UK, bringing the total to 12.
"Our VR revenues have grown rapidly since listing following the consistent roll out of our owned and operated ImmotionVR Experience Centres and our entry into numerous Concession Partnerships. We are very pleased with the reception our experiences are receiving from consumers and while VR still has a long way to go, it is clearly here to stay given the five-star Trip Advisor ratings across the majority of our sites, alongside increasing numbers of returning customers. We have a first mover advantage and each week we learn, helping us refine our offering for the future," said CEO, Martin Higginson.
"Our relationships with shopping mall owners continue to get stronger, especially with Intu, who are now our largest retail partner. The new concession initiatives with The Rank Group, and Al Hokair are both major milestones for the company and I am confident that following successful trials, we will have a clear runway for future site roll out."
Shortly it will release a new Christmas VR experience,  Elf Power Inc, which has been produced by its Manchester-based team.