04 October 2018
Unilad set to go into administration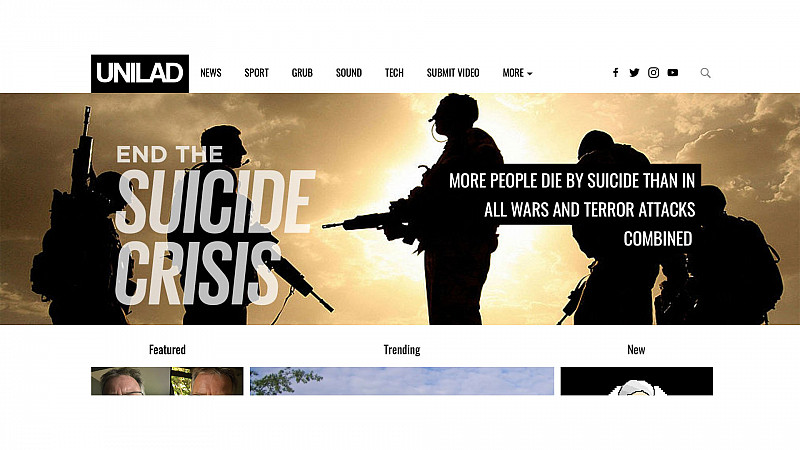 Unilad is on the verge of going into administration, with its parent company owing in excess of £6m.
Just last year, the Manchester-based firm was named one of the most successful online publishers in the world.
However, a court case brought by one of its founders, plus a £1.5m unpaid bill to HMRC means the company could go into administration, with hundreds of jobs at risk.
There are 2 separate companies, both having 50/50 sharing-holding by co-founders Sam Bentley and Liam Harrington. The first, Unilad Ltd has minimal turnover, whereas Bentley Harrington Ltd is trading as Unilad.
Bentley Harrington has had an HMRC winding up order against it since 18th September. This court case was adjourned until 31st October.
Today a separate hearing was held at the Insolvency and Companies Court in London, where Judge Clive Jones heard that a creditor and the company directors agreed that administrators should be appointed.
That creditor is likely to be co-founder Alex Partridge, who says he's owed £5m as part of an agreement. In 2016, Partridge sued Bentley and Harrington for a third of the business, saying the pair had breached a partnership agreement signed in 2013.
The court also heard that Bentley Harrington owed tax of £1.5m.
According to reports Bentley and Harrington's lawyers initially argued against going into administration, but today changed their mind.
The judge was told that there were a number of people interested in investing in the company.
At its peak Unilad was achieving 25bn views across its social media accounts, mainly through organic search.
Earlier this year, Unilad's joint CEO, Bentley resigned from the board following an investigation in "allegations of historic misconduct."
David Sefton, the managing partner of Linton Capital LLP was made interim executive chairman until the appointment of a new board.