12 October 2018
Unilad and LadBible top Facebook table as rumours suggest deal is done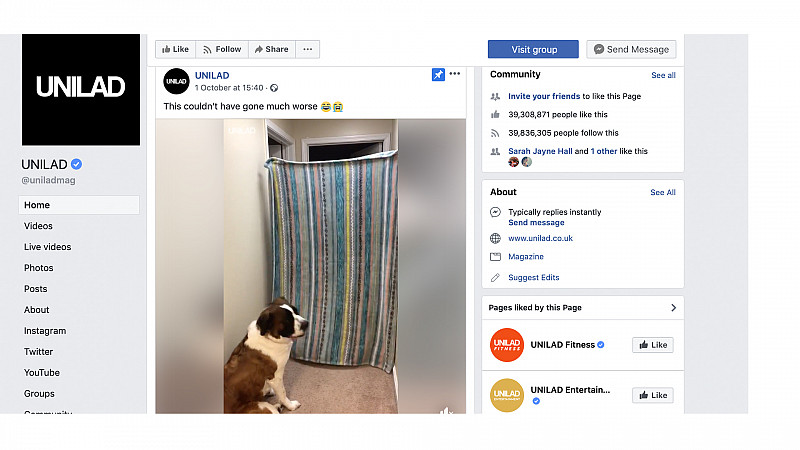 Figures released today show that Manchester companies Unilad and LadBible remain the top publishers on Facebook.
According to analysis from social media engagement tracking company, Newswhip, Unilad received 33.3m likes, shares and comments in September. LadBible came second on 28.9m.
That put them ahead of Fox News (27.9m) and CNN (23.8m), while BBC was sixth (21.9m), followed in seventh by Daily Mail.
It comes as rumours suggest that LadBible has won a bidding process to acquire Unilad out of administration.
The unconfirmed reports suggest that it submitted a bid in excess of £20m to the administrators, Leonard Curtis.
Should it prove correct, it means it will have beaten a combined offer from Linton Capital and the Unilad founders.
Other bidders are said to have been another Manchester-based company, Social Chain, as well as Daily Mail, Hook and Goat.
Unilad went intro administration owing more than £9m, including £5m to its founder, Alex Partridge.
In an email seen by Prolific North, Unilad's managing director told staff that he believed LadBible had acquired Partridge's debt, prior to administration taking place.
You can read more on the backstory here.
We have asked for confirmation or a comment from the administrators, Leonard Curtis.