20 September 2018
Vodafone conducts first holographic 5G call between Manchester and Newbury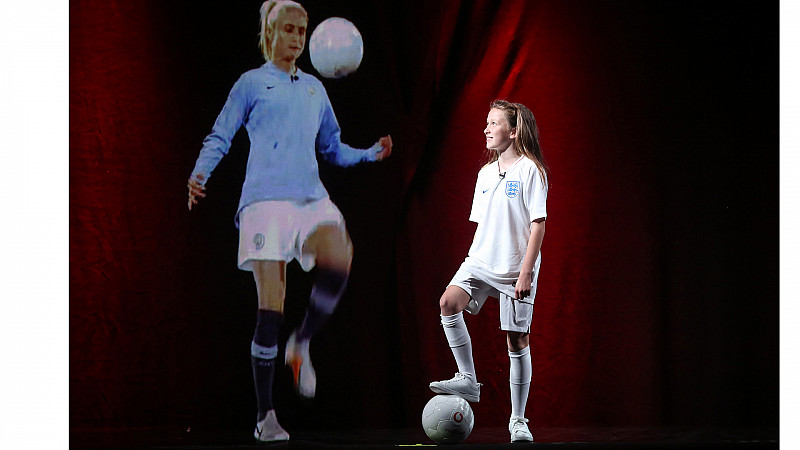 Manchester will be one of the first cities to trial 5G next month and Vodafone has tested the network with the first ever holographic call using the network.
The live call was conducted between Vodafone's offices in Manchester and Newbury.
Manchester City and England Women's captain, Steph Houghton MBE, conducted the chat with Vodafone enterprise director, Anne Sheehan.
The test used a HoloLens virtual reality headset.
"We've been working hard behind the scenes to prepare for 5G with a multi-billion pound investment in new fibre infrastructure and technology. I can confirm today that we are ready and good to go with UK-wide city and rural 5G trials starting from next month," said Vodafone's chief technology officer Scott Petty.
The company believes that the pilot shows how super-low latency 5G could "transform people's lives" with the potential for surgeons to remotely join a theatre from Manchester to advise on a patient's condition in Birmingham; or a technician using a VR headset advising on critical infrastructure.
The test took place during the Future Ready conference, where Vodafone also confirmed that Manchester and Birmingham will be the first cities to get 5G.