19 September 2018
Insurance industry disruptor appoints Social Chain for launch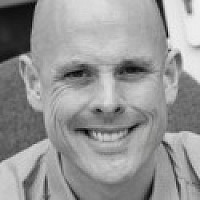 Durham-based Honcho, the UK's first reverse auction marketplace for financial services, has appointed Social Chain to manage social media ahead of its launch in Q1 2019.
The 'insurance industry disruptor' over-funded on Crowdcube earlier this year to secure £830,000 of investment and will launch into the market in Q1 2019, with a beta launch to a selected audience in Q4 2018.
Social Chain - which has offices in Manchester, London, New York and Berlin and works for clients including Superdry, Apple Music and Amazon - has been appointed to launch honcho via an awareness-building campaign targeted at the UK's young drivers.
The initial campaign will span influencer marketing, the agency's own media house, Media Chain, as well as organic and paid social media channels.
Dominic McGregor, COO and co-founder of Social Chain, said: "Honcho is a company we've had a long relationship with and seeing them raise funds and grow is a huge success for the Northern Powerhouse. We are excited to have been appointed their lead agency as they look to a social-first launch in the coming months."
Honcho, which has become the first reverse auction marketplace to become an Associate Member of the British Insurance Brokers' Association (BIBA), has also made two senior appointments ahead of launch.
Graeme Stoker has been appointed chief digital officer (CDO) and will be responsible for digital, media and marketing, while Tom Spence has joined as chief product officer from Barclays Bank.
Honcho commercial director Frank Speight said: "The launch team and agency appointments are now complete, and we're delighted with the outstanding level of talent we have on board, including our CTO, Chad Crossman.
"We're a disruptive business by nature and between Social Chain, Graeme and Tom, the appointments we have made reflect this. "We're passionate about offering people a real alternative to price comparison websites (PCWs) and putting customers back at the centre of the proposition, and we are confident that the team we have assembled and the partners we now have in place will help us achieve that objective."
The company has also launched a new website built by Newcastle-based Hedgehog Lab.