21 September 2018
Gender study reveals women make up just 21% of the average tech team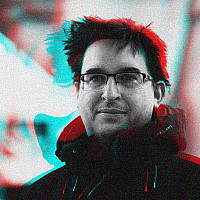 A study conducted by Search Consultancy has found that despite national efforts to increase the number of women in tech, no links were found between company equality initiatives and the percentage of women in tech roles.
The report analysed companies' recruitment strategies focused on attracting female talent to the tech sector.
While it discovered that 42% of the average company's workforce were female, just 21% of tech-specific roles were held by women.
The report did find that 50% of respondents felt the tech sector's career advancement opportunities were the same for men and women.
However, it also revealed that 18% of organisations do not sufficiently support women returning to work after career breaks.
"The overall picture of the contemporary tech sector is one in which women are a growing presence, albeit a slow growth. Pinning down the driving factors behind this growth is difficult," said Kate McClorey, Search's MD for technology & transformation recruitment.
"The dizzying array of responses articulating such opposing views paints a picture of an industry in conflict. Targets and initiatives seem to have little effect, and there is evident hostility towards the perceived move towards positive discrimination. Yet many women in the sector still feel that there is a lack of equal opportunities.
"As such, I truly believe it's vitally important for businesses to closely analyse and evaluate whether their targets and initiatives are indeed having the desired impact, whilst ensuring that they continue to hire the best people for their tech teams.
"Perhaps it's also time to shift the mic to female talent in the UK's tech sector, and get a deeper understanding of their experiences within the professional landscape. What barriers have they experienced? Are these real or perceived?"
The full report can be accessed here.