28 September 2018
eLearning platform to aid ambulance service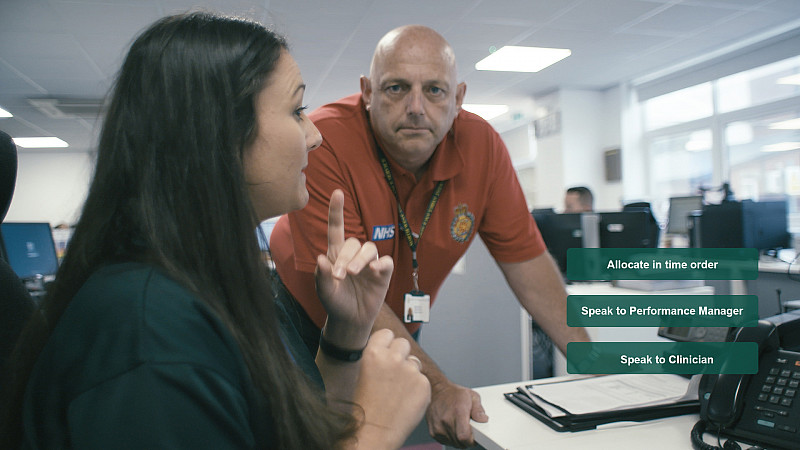 North West Ambulance Service has partnered with Digital Training Solutions to develop a first of its kind e-Learning platform.
The software has been developed in response to NHS England's recommendations for improvements to the ambulance service and standards.
The cutting-edge software immerses users in virtual emergency operation centres, encouraging quick-thinking in high-risk situations.
The 'player' must make quick judgements under time-pressure. The virtual narrative then unfolds according to their decisions.
"The choices dispatchers have to make can be life or death and the Near-Life digital learning style will help provide a safe but realistic means of understanding best practice: helping learners to deliver the right care, at the right time, to the right place, every time," said James Masterman, senior education manager for Learning Quality at the NWAS.
Mike Todd, Director of DTS added:
"Our Near-Life technology allows users to experience immersive, role-play style training, which enhances engagement and knowledge retention. It's a new approach that brings this type of experiential learning into the digital space. We're really excited to be working with the North West Ambulance Service and believe this approach can add real value across the country and ultimately help to save lives."