15 August 2018
Lancaster's Fat Media opens new London office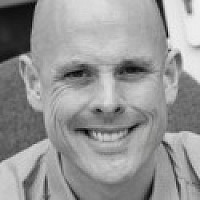 Lancaster-headquartered Fat Media has opened a new 6,000 sq ft office in London following a period of rapid growth.
The London team, headed up by account director Amy Ratcliffe, was previously based in Vauxhall and has now moved to Borough.
It has accounts including the Commonwealth Parliamentary Association, Royal Mail MarketReach, The Original London Sightseeing Tour, the Medical Schools Council, Foresight and Peldon Rose.
Ratcliffe said: "This really is an exciting opportunity for us. We have been in London for six years and we felt the time was right to move into much bigger premises after a number of new clients came on board.
"As a business, we now have offices in London, Bristol and Lancaster, this is a natural progression for us and our aim is to keep on growing."
Managing director John French added: "We've had an incredible year and that growth has given us the ability to invest in new offices and establish a larger presence in London. 
"The new offices give us the physical space to grow the team further in the city, and really build on the success of the past 12 months."