06 April 2018
Dan Hett designs game to explore loss after Manchester Arena bomb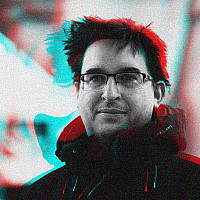 Dan Hett, who lost his brother Martyn, in the Manchester Arena bomb last year, has created a series of micro-games called The Loss Levels.
He explained in a blog that they were designed to explore some of the elements of the experience.
"The games are intentionally simple, designed to mimic old-school 8bit games, and in many ways are a mirror of my earlier game c ya laterrrr, but depicted in a much more focused and stylised manner," he wrote.
"Each game is no more than ten seconds or so in length, with a total gameplay time of around 3-4 minutes."
He was commissioned by Now Play This, which is part of the London Games Festival. The game will be displayed in a custom-built arcade machine at Somerset House. However, it will also be available online and Hett has made the source code public.
"Although these games are abstracted and simplistic, it goes without saying that they still do explore some challenging themes, and if you're unsure about this content then proceed with caution," he added.
The project was supported by the Barclays' Eagle Lab at The Landing.
Martyn Hett was the PR manager of Altrincham's Rumpus PR and the #BeMoreMartyn hashtag trended globally as his friends and family shared stories about his wit and zest for life. 
Since then, his former PR agency has rebranded in his honour, a musical will celebrate his life, while Coronation Street has unveiled an on-set memorial bench dedicated to "Martyn and all those who lost their lives on 22nd May 2017."
His Bafta-winning brother, Dan, has been an outspoken critic of extremism and those who've tried to use the Arena attack as an excuse to denounce Islam and immigration.