26 October 2017
DTS behind online training for St John Ambulance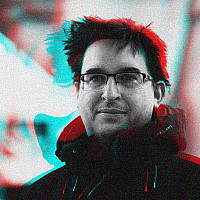 Digital Training Solutions (DTS) has created an interactive online training pilot for St John Ambulance.
The Manchester company has used gamification techniques, that it's previously employed for hostile training environments.
"Our Near-Life tech, with interactive scenarios and a game-based approach to learning, offers St John Ambulance the opportunity to significantly extend the availability of its training, saving more lives in the process," said Geseth Garcia, co-founder of DTS.
The website will allow the public to test their skills in spotting life-threatening situations, as well as learning skills and gaps in their knowledge.
"Feedback on the pilot has been incredibly positive; 400,000 people every year learn to save a life through our training programmes, so it is exciting to have created this scenario-based learning with the potential to reach many more people in an effective online format," added Karen Wain, training products manager at St John Ambulance.