01 March 2022
Leader of Manchester City Council to launch city's digital strategy on-stage at Digital City Expo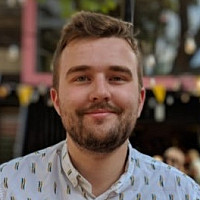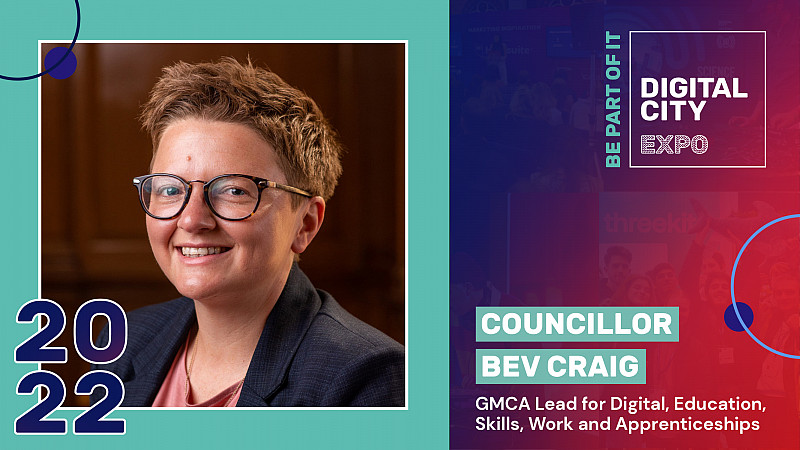 Bev Craig, Manchester City Council's leader who took over from Sir Richard Leese in December 2021, will reveal Manchester's new digital strategy at this year's Digital City Festival.
She will take to the stage on March 9th at its central event, Digital City Expo at Manchester Central, to set out the vision for the city's digital future.
Digital City Festival takes place all across Manchester between March 7th and 11th, with the central expo on the 9th and 10th. The rest of the festival comprises a wide range of partner events, awards, summits and networking opportunities, and will see thousands of digital professionals descend upon the city for an unmissable week.
At the expo, Cllr Bev Craig - who represents Burnage ward and is also the combined authority's Lead for Digital, Education, Skills, Work and Apprenticeships - will explore what needs to be done to ensure residents are digitally skilled, infrastructure is future-proofed, and the digital economy thrives.
There will also be a focus on how the transition to zero carbon in the city can be digitally enabled - with sustainability a prominent focus of much of the thought leadership presented at the two-day expo, which will feature leading exhibitors and expert thought leaders.
Attend the speaking session at the Digital Masterclass Theatre next Wednesday at 12:30pm for a chance to learn more about the strategy. Registration for the whole expo is free and provides access to all talks and panel sessions - click here to secure a place.
Craig will also be attending the following talk at the expo, 'Greater Manchester - a global digital influence in cyber', which takes place in the Keynote Theatre and looks at how the city is positioning itself at the epicentre of cyber security in the UK and internationally.
Register today to meet leading digital businesses and hear from influential speakers, experts and panelists.