02 February 2022
A roundup of all the exciting partner events appearing at Digital City Festival 2022 so far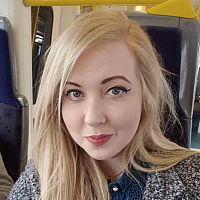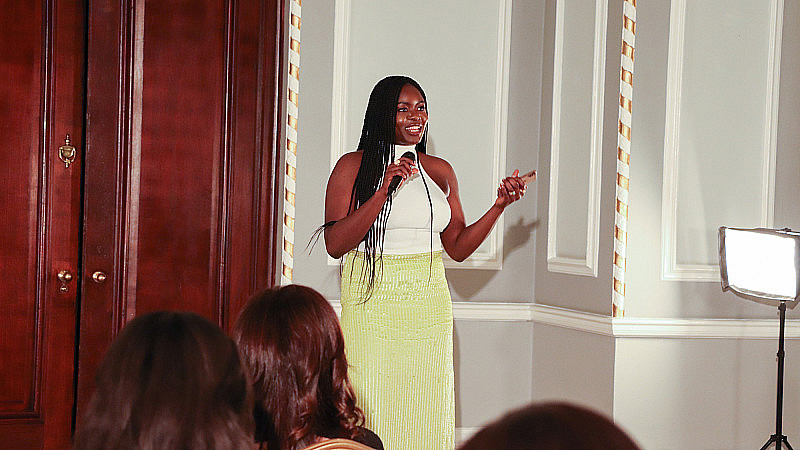 As part of this year's Digital City Festival, a number of unmissable partner events have been announced including a variety of flagship events from MediaCity's innovation hub HOST.
During the week-long festival, which runs from March 7th to March 11th, a range of partner events, from celebrating equality to esports, will take place across Greater Manchester to unite the digital sector.
Salford's innovation hub HOST, Home of Skills & Technology, is one of the lead sponsors at the five-day event.
As one of the first partner events taking place at the festival, HOST will bring the first National Cyber Summit to the festival which will take place at HOST Social in MediaCity on March 7th. 
The National Cyber Summit will celebrate Greater Manchester's cyber security capabilities through a series of inspiring panel discussions, Q&As, expos and networking. 
Mo Isap, CEO of In4 Group, Operator of HOST, said: "We are excited to host the first National Cyber Summit in the North West, working with key partners such as the Greater Manchester Cyber Security Advisory Group, to celebrate the fantastic cyber security capabilities we have in Greater Manchester and the inclusive economic growth that this brings to the digital-city region.
"With the government's investment in Lancashire as its base for the National Cyber Force, it's more important than ever that we see cyber as a key enabler to drive prosperity and accessibility in the region. Collaboration is imperative to establishing further innovation and high-quality skills and jobs in the emerging North West cyber corridor."
There's still time to pitch your event to become part of Digital City Festival. Find out how below:
On March 11th, the innovation hub will be bringing another unmissable event to this year's festival - the inaugural Esports Festival to celebrate the growth of the esports industry. The Esports Festival will feature its ESI breakfast club, a series of roundtables, panel discussions and networking events.
On the Esports Festival partner event, Mo Isap added: "We are excited to celebrate and host the Esports Festival as part of the fantastic events happening at the Digital City Festival. The esports market is growing at a global scale and our ambition is for MediaCity to be a beacon for esports talent across the region and to provide the industry with its next generation of pro gaming talent.
"By harnessing the benefits of this incredible esports sector, we are hoping to break down the barriers of entry to make it as accessible as possible and create fair access for all. Nurturing and inspiring local talent with the digital skills they need to advance in esports related careers will further drive prosperity for all our communities in the region."
In the heart of the city centre at Stoller Holl on March 7th, there will be a networking event to launch SocialNorth. SocialNorth, which previously held a Digital City Festival fringe event back in 2020 as SocialMCR, is run by social media and digital industry experts Justin Clark and Lee Benecke.
On March 8th, GM Digital - Greater Manchester Combined Authority will be hosting an event on 'Collaborating to get GM residents online'. The event will demonstrate how organisations in Greater Manchester are collaborating to fix the digital divide.
GM Digital - Greater Manchester Combined Authority will also be hosting an additional event later on in the day on 'Building Greater Manchester's future digital workforce' at the Prince's Trust to discuss the future of tech and digital talent. 
To celebrate International Women's Day on March 8th, creative music charity Brighter Sound will showcase a celebration of its Both Sides Now gender equality programme. The event will feature an immersive audio-visual installation amid a night of DJs and dancing.
Software company PureClarity will be hosting a virtual event on 'How to improve your customer experience to win more sales' on March 8th. The event will cover the top strategies for 2022 to improve the customer experience on websites for B2B and B2C organisations. 
On March 11th, a full-day conference for Amazon sellers will be hosted by Online Seller UK at Huckletree Ancoats for AmafestUK - Amazon Sellers Conference.
Keep up-to-date with all the events happening at Digital City Festival, which also includes the central two-day Digital City Expo at Manchester Central, this year on the What's On page. 
There's still time to pitch your event to become part of Digital City Festival. Find out how here.
Don't forget to register for your place to attend the festival here.