28 January 2021
Meet the team behind Tribepad, Tech for Good Award winners at the Digital City Awards 2020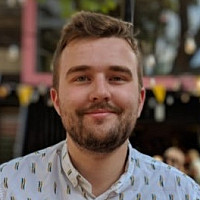 At last year's Digital City Awards, Tribepad was named as the winner of the Tech for Good Award - which recognises those using innovation to positively change lives and impact communities - for their work on the Evenbreak Job Board.
Sheffield-based Tribepad is trusted by brands including the BBC, and provides powerful and customisable recruitment software. It supports both recruiters and candidates, using AI and ML to change the recruitment industry, and processes more than six million job applications each year.
With Evenbreak, which connects talented disabled jobseekers with inclusive companies, Tribepad contributed its powerful features - improving usability, implementing a new design, and ultimately helping both disabled individuals looking for employment as well as organisations hoping to strengthen their workforce.
Entries for this year's Digital City Awards are open now - with Early Bird Entries closing on January 31st. Get started and learn more about entering here. You also have until the 31st to nominate yourself or a colleague for Digital Leader or Young Digital Leader of the Year - see more here.
To learn more about what it takes to win a Digital City Award, we spoke to CEO Dean Sadler (above, centre) about the team behind Tribepad.
Tell us the story of Tribepad and its influences.
Prior to starting Tribepad, I worked at Plusnet from 1999 to 2008 where I started off as a web developer. After working my way through the ranks, I became the Chief Information Officer, where one of my biggest challenges was recruitment. Attracting, recruiting and retaining the most appropriate candidates with the right technical degrees was way too complicated. 
So, once we sold Plusnet to BT Group, I decided to solve that problem with Tribepad.
Tribepad was founded with the mission to reduce the costs of finding the best talent, while making it simpler for candidates. Our software is now used by more than 25 million people and is available in 16 languages worldwide, used by businesses and organisations from huge multinational companies across the world such as Subway, to organisations such as the BBC, and charities and councils within England. 
What did winning the Tech for Good Award in 2020 mean to Tribepad?
Winning awards is always a nice thing - but winning awards where there is a social conscience element is especially rewarding, specifically for our work with Evenbreak, a prime example of a company that has made a great social impact.
Evenbreak, the social enterprise run by and for disabled people, helps match disabled candidates with disability-friendly employers. As part of our work, we built a job board that was optimised to best enable candidates to find employment opportunities. This included functions such as resizable font sizes and extended audio description. 
Evenbreak currently has over 32,000 candidates signed up to their job board and, since starting, has successfully advertised over 35,000 positions, working with well-known organisations such as John Lewis, Eon and Channel 4.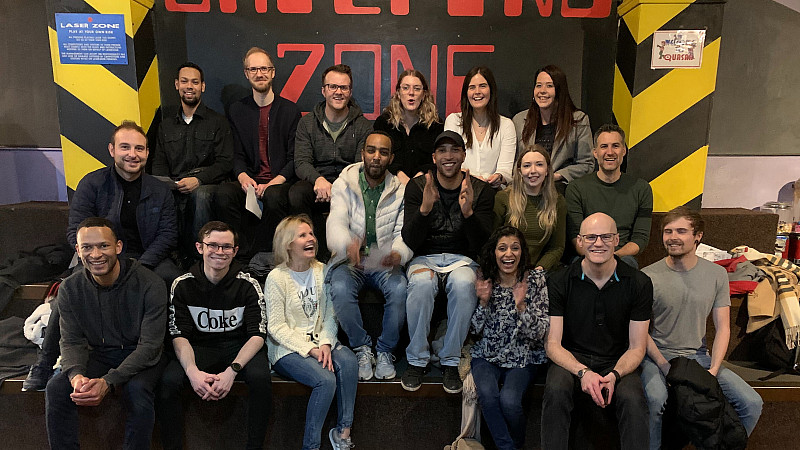 A top priority for us lies in delivering an outstanding solution that benefits all. We always want to be recognised as good corporate citizens, so winning this award for positively impacting and changing lives is a real honour. 
Our clients use our software to make sure their recruitment process is fair and effective for all. Using our anonymous applications features help companies avoid unconscious bias, and our reporting suite helps them measure the effectiveness of their equality, diversity and inclusion during hiring.
What sets the company apart as an award-winning one?
We believe that if you look after your employees, especially their mental and physical wellbeing, then they will be less stressed and far more creative in the workplace. This ultimately leads to better, more innovative products and solutions. 
We try to focus on going from good to great in all areas, and reinvest in our people, processes and products on a regular basis. Profits will then take care of themselves. 
We're also proudly carbon negative. In fact, we're one of the leading UK SMEs according to Ecologi, the monthly subscription service that helps businesses invest in protecting the planet, through planting trees across the globe to offset carbon footprints. Since working with Ecologi, we've planted 48 thousand trees in Madagascar, which covers twice the value of all of the carbon that our data centres have ever used. 
We also pride ourselves on going the extra mile for our clients. For example, we were the only company that committed to building Evenbreak's job board to the highest accessibility standards.
What are the central cultural values of Tribepad as an organisation?
People first, product second, profit third! That is Tribepad's ethos. We would rather do something knowing it's the right thing to do, but may cost more money or lose further opportunity, than doing the wrong thing for a quick buck.
Especially in times like these, it's important for businesses to be looking after both their customers and employees. This is something that's always at the forefront of my mind when running Tribepad. They remember what you did in the bad times with greater clarity, than what you did in the good times. Stand by them and they will stand by you.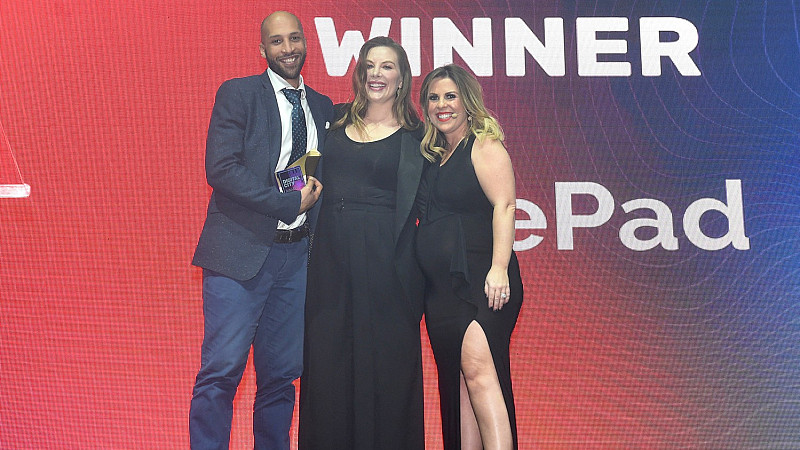 Where does the team work and how does it reflect the personality of the organisation?
We have always been an advocate for flexible work, even in pre-COVID times. We have an office that acts as a hub for collaboration and to build a Tribepad culture, but we also encourage employees to work from home if they want to knuckle down and crack on with things.
We think working flexibly while giving our staff the choice to come into a centralised office offers autonomy and allows everyone to work in the way they feel most comfortable.
What is on the horizon for Tribepad?
We are working on a number of exciting projects right now.  For example, our Tribepad Flex platform for the temp and contingency space is really coming along. With the advent of IR35 rules in April of this year, businesses and freelancers will need to comply with more regulations, and with support from Tribepad Flex they can manage this with ease.
We have also just launched Tribepad Ventures, a new entrepreneurship platform for work tech start-ups in Yorkshire. It will serve as an incubator and accelerator for new companies in the HR technology space. We're big believers in investing in our local community to generate jobs and build a tech culture that is rooted in Yorkshire.