13 January 2021
Meet the influential judges for this year's Digital City Awards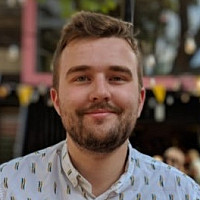 2021's Digital City Awards are taking place on April 15th, hosted on the all-new Digital City Network and once again celebrating brilliant digital talent.
Last week, we took a look at some of the categories open at this year's awards ceremony, which cover platforms, projects, innovations, teams and companies in the digital sphere. Categories include Startup of the Year and Best Use of Technology all the way to the Low Carbon Commitment Award.
The Digital City Awards - sponsored by Enjoy Digital - form a large part of Digital City Festival, which is hosted between April 12th and the 23rd 2021, and brings together a global audience of digital professionals. The Digital City Network, where the awards ceremony will be broadcast, will also feature an online exhibition and solutions showcase, live-streamed keynotes, on-demand masterclasses, live Q&As and more. Learn more here.
The awards reflect the diversity of important work going on in digital right now - and will recognise the most vital innovations from the past year, as well as those individuals making an impact on the industry.
The judging panel is drawn from across the sector, comprising influential figures and decisionmakers from across the UK. Figures from Tech Nation, EY, Dept and Atos are among the names who'll whittle down the entries.
They'll come together to select a shortlist for each category and find a winner, who'll be announced at the ceremony in April. Read on to find out who's on the panel.
Digital City Awards 2021 Judges
Mark Joyce
Director of Technology, Sky Bet UK
Peter Kilmartin
Ecommerce Partnerships Manager, dotdigital
Dave Otter
Director Organizational Development and Leadership, ICE Creates
Melissa Hermitt
Operations Director, Dept
Suzanne Aspden
Group Marketing Director, Fluent Money Group
Nathan Warner
Club Executive, AND Digital
Amy Wild
Chief Commercial Officer, Northcoders
Michelle Mullany
North Business Development Manager, EY
Jazz Hanley
Business Development Manager, Temporall
Chi-chi Ekweozor
Founder and CEO, Assenty
Kate Patton
Entrepreneur Engagement Manager - Northeast England, Tech Nation
Dave Glanville
Digital Engagement Lead, Covéa Insurance
Matt Casson
Assistant Director, Investment Manager, Brewin Dolphin
Richard Robinson
General Manager, LeadFamly
Thomas J. Vosper
Founder & CEO, aisle 3
Georgia Halston
Founder and Director, Halston Marketing
Rob Linton
Director of Key Accounts, MiQ
Tim Latham
Founder and MD, Datatrainer
Sarah Novotny
Digital, Creative and Tech Business Support Lead, GC Business Growth Hub
Simon Landi
Founder & Managing Director, Access
John Readman
Founder, Modo25 & AskBosco.io
Sean Gilchrist
Chief Digital Officer, The Co-operative Bank 
Ricardo Seixas
Managing Director, One Day Agency
Kirstie Buchanan
Growth and Partnership Director, CTI Digital
Andrew Binns
Director, Poke Marketing
Liam Bateman
Chief Technology Officer, Silverchip
James Lees
Head of Client Services, Salesfire
Jude Holmes
Head of External Relations and Marketing, Made Smarter
Sunil Mistry
Director of AI, Atos