20 January 2021
The innovative taxi system that helped Autocab to a high-profile win at the Digital City Awards and a triumphant 2020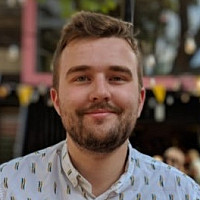 In 2020, Cheadle-based Autocab was the winner of Mobile Innovation of the Year at the Digital City Awards, which it won for the iGo network and marketplace.
The mobile innovation was up against IM app Nivo and The SailGP app, and ultimately took home the award on the night, where digital innovators gathered together to celebrate the best in their sector.
Entries for the 2021 Digital City Awards - taking place on April 15th as part of the truly digital Digital City Festival - are open now, with Early Bird submissions closing on January 31st. Digital City Festival will be hosted on the Digital City Network, which features an online exhibition showcase, keynotes, masterclasses, live Q&As, roundtables and more - as well as the dedicated awards ceremony.
Nine months after their win at the Digital City Awards 2020, which were presented at Manchester's Albert Hall, we found out how far Autocab has come since taking the accolade.
Meeting the demands of travellers
Autocab was launched in 1991 as a hardware-based booking and dispatch system as designed by Dr. Falah Abod. Jon Smith, Chief Marketing Officer at Autocab, said: "The business has since evolved into a software-as-a-service business providing private hire and taxi firms with the technology required to meet the demands of the next generation of travellers."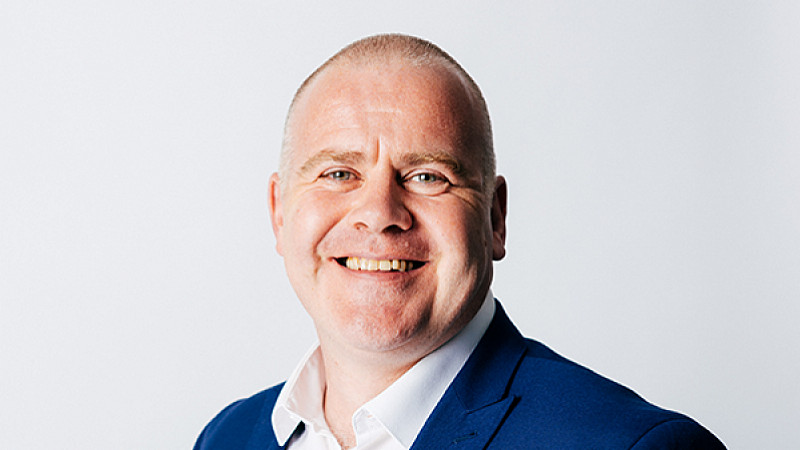 One of those technology solutions for taxi firms is the iGo network, which would go on to win the Digital City Award. Smith said, "The network enables operators to pass work to other firms operating in the same area, and customers to book their ride via a passenger app.  Over 100,000 drivers in the UK can receive jobs through iGo and customers can book a ride with local firms across 90% of the country."
The iGo network was initially launched to allow taxi providers to meet demand during especially busy period, passing work over to other firms. Since, Autocab has opened the platform up to corporate bookings. iGo is "at the forefront" of the new concept of mobility-as-a-service (MaaS) in transportation.
It was "incredible" to win at the Digital City Awards, said Jon. "As a Manchester-based business we feel proud to be part of the Northern Powerhouse and it's through awards such as Digital City, which celebrate what's hot in Manchester, we can collectively help to make the city a destination for new technology startups and established businesses and help cement its place as a leading European tech hub.  
"We're also delighted that our technical team gained the recognition it deserved for creating world-class software."
Looking back at 2020
But what has happened in the year since Autocab's win, a year which has seen drastic upheaval for all businesses and the adoption of a vast array of tech solutions across sectors? It's continued to develop its technology, Jon said, and there have been exciting updates about a certain acquisition.
"Autocab put additional measures in place to support the industry through the early stages of the pandemic, offering a £500,000 Operator Relief Fund to customers and initiating the Safe Taxi & Private Hire Charter, to set out industry-wide hygiene and safety standards. This was signed by over 200 firms and gained recognition at the Global Marketing Awards 2020.
"In August 2020, Uber announced its intention to acquire Autocab. Post-transaction, the company will remain independent and based in Cheadle."
It also launched a service called Delivery Point. It allows businesses to collaborate with taxi operators through an UberEats-style solution, and deliver to consumers who are no longer able to visit in person - whether it's for a grocery shop, restaurant, or something else. "The delivery space offers huge potential for growth - taxi firms can increase the number of trips their drivers are making while local businesses benefit from a large network of local taxis".
Delivery Point offers support to both drivers and individuals. The former can now access an alternative revenue source, while people can get their hands on the goods they need and want without having to venture out during this time. "Businesses require operators that can dispatch vehicles and drivers at a moment's notice. The iGo network can provide this."
Looking to the future, Autocab intends to expand the network nationally and globally, investing in technology to continue to offer the best solutions in the private hire industry, according to Jon. Their ultimate goal? "To put taxi firms at the heart of our future transportation system, using the iGo network."
Categories at the Digital City Awards range from Best Startup and the Digital Transformation Award, to accolades for Digital Leader of the Year. Enter the awards before January 31st to make the most of the Early Bird deal - learn more here.