03 November 2020
Digital City Festival reimagined as a truly digital experience to meet the needs of global business in 2021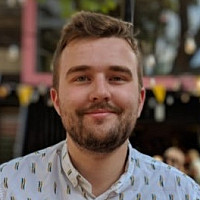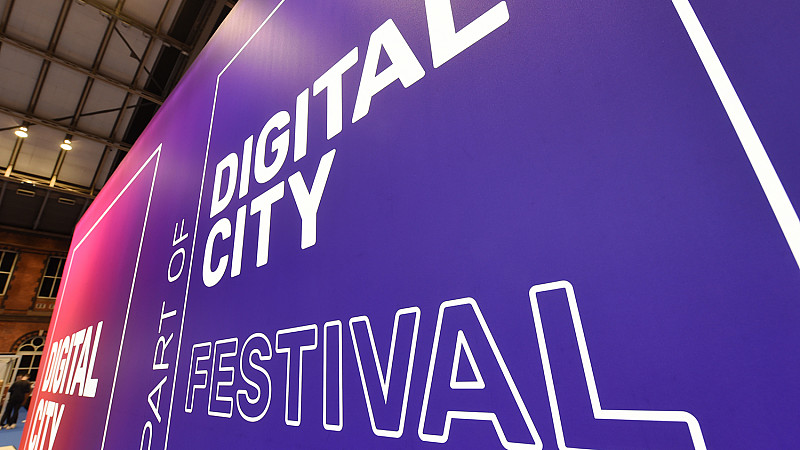 The 2021 Digital City Festival, taking place from April 12th - 23rd, will move online to provide two weeks of digital experiences for professionals worldwide.
The very first Digital City Festival was hosted in March 2020, and was an enormous success - providing a unique opportunity for professionals from tech, creative, and marketing to share ideas, collaborate and network. It successfully facilitated conversations and connections between industries, providing support for grassroots communities, SMEs, global PLCs, multinationals, the public sector and more.
In 2021, there will be two weeks of primarily online activity, gathering together thought leaders internationally to focus on the key challenges facing the industry right now. Over two weeks, there'll be the chance to globally showcase unified sectors working together as we emerge from COVID-19, taking the form of the all-new Digital City Network.
The Digital City Network online platform will be a place for professionals of all levels from the worlds of technology, eCommerce, creative, marketing, and media - featuring live-streamed keynotes, on-demand masterclasses, live Q&As, roundtables, seminars and more. It will bring together the global digital community in one online ecosystem.
In all, it will be an unmissable opportunity to share knowledge in the digital sphere, and focus on global reach, as well as learning from some of the most influential figures in the sector.
The wide range of talks and events hosted on the Digital City Network will sit alongside a selection of partner events, providing the opportunity to learn, collaborate and network in one place virtually. Free registration gives every user access to all this and more.
COVID-19 has drastically changed the way Digital City Festival will look for next year. In a blog post published today, Festival Director Martyn Collins said: "We were disappointed to miss out on the chance to bring so many wonderful people into one space together again...
"But after a short period of despair, we realised that this difficult situation was pointing us towards a vital opportunity: an event that could still bring together our community was needed now more than ever. And so, Digital City Festival 2021 was reimagined as a truly digital event. What could be more fitting for a digital city, in a region of great digital businesses? 
"What these new challenges have taught us is that today's business events need to be adaptive and innovative. By offering a hybrid of live content, that is also available to access online at any time, attendees can join our event whenever, and from wherever, suits them."
Providing the chance to "meet" exhibiting business in an online format, the Digital City Network will remain open post-April so visitors can connect and learn more about organisations taking part. It will contribute overall to the health and growth of the industry on a wider scale - letting organisations connect, expand and transform over the course of the next year.
Registering grants you access to the Digital City Network from the launch of Digital City Festival 2021 onwards - and all content and networking opportunities will remain available on the Network long after the Festival closes.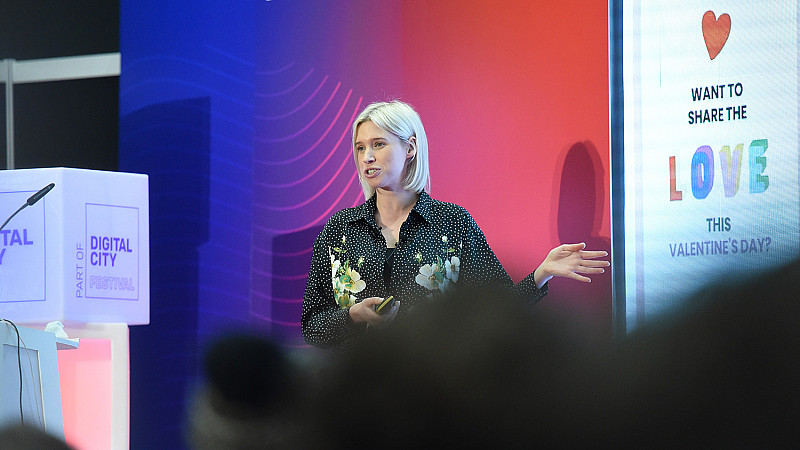 Content for Digital City Festival 2021 is expanding to include even more vital themes in the sector right now - including Culture, Skills & Talent, and Growth & Productivity. Thought leaders worldwide will appear on the Network to tackle the key challenges facing enterprise in 2021.
Councillor Sean Fielding, GMCA's Lead for Employment, Skills and Digital, said: "It's great to hear the Digital City Festival will be back for 2021, after such a successful 2020 event. As we work to deliver our ambition to be recognised as a world-leading digital city region, events of this kind become invaluable.
"Once again, the festival will bring together the digital sector, encourage new partnerships and collaborations and celebrate the people and organisations in this fantastic sector. The importance of digital cannot be underestimated, more so now than ever before."
Users of the Digital City Network during Festival fortnight will discover an array of thought-leadership, while exhibitors will continue to be able to connect with users as the months progress.
Do you want to be a part of it? There are a range of commercial opportunities to be featured on the Digital City Network as a sponsor, exhibitor or speaker or join as a visitor.