23 November 2020
Advisory Board meeting for the first time today to set and shape Digital City Festival's key priorities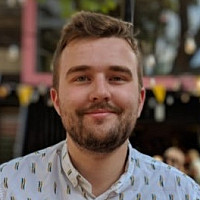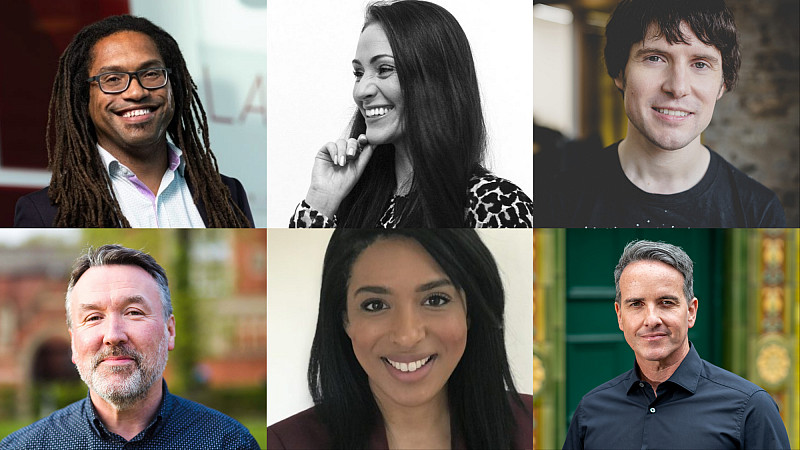 Today marks the first strategic roundtable event bringing together a selection of Digital City Festival's influential Advisory Board, which has been drawn from some of the digital world's leading lights.
We've planned a series of important advisory meetings, at which the Advisory Board will help set the direction of Digital City Festival (DCF), which will take place as a truly digital event in 2021. The meetings will cover some of DCF's key pillars as we head into 2021.
The intersection of digital and culture defines the modern era, and with Manchester on its way to becoming a leading digital city, there are a multitude of reasons that it and many other cities are not just great places to work, but to live.
Here's who'll be joining the first Advisory Board roundtable:
Shirley Benson
Lead Producer Digital Cities Virtual, BBC
Shirley is a freelance events producer, content curator and consultant. Over the last 4 years she's grown and developed the BBC Digital Cities Skills series of events for people working within the TV and related Creative Industries and worked with national and regional partners across the UK to deliver events for people all over the country.
Sacha Lord
Night Time Economy Advisor, Greater Manchester
Lord holds one of the North's most prominent positions, advising directly to Andy Burnham, Mayor of Greater Manchester, and has founded some of the biggest music events in Europe. He was Greater Manchester's first ever Night Time Economy Advisor advising Andy Burnham's team and GMCA on all issues relating to the night-time economy, providing a voice for workers and operators.
Kirsty Fairclough
Reader in Screen Studies, School of Digital Arts, MMU
A speaker, author and curator, Kirsty's current research areas include the audio visual mediation of popular culture, celebrity studies and popular music with an emphasis on the life and legacy of Prince. Kirsty has published widely on popular culture and is the co-editor of 'Prince and Popular Culture', and much more.
Beth Hewitt
Director Nations and Regions: Media Futures, School of Arts & Media, University of Salford
Based at the University of Salford in MediaCityUK, Beth's focus is on fostering and enhancing sustainable and meaningful industry partnerships. She joined the University of Salford as Senior Lecturer, and was appointed Director of Broadcast Media for School of Arts, Media and Creative Technology in 2018to shape the direction of travel for the University's MediaCityUK campus.
Professor Andy Miah
Chair of Science Communication & Future Media, University of Salford
Miah's research examines the intersections of art, ethics, technology and culture and he has published broadly on areas of emerging technologies, particularly related to digital and biotechnological innovations. His current research themes include the use of virtual reality in science, health, and art, the ethics of AI, and the rise of transhumanism.
Nelson Beaumont-Laurencia
Head of Events & Sponsorship, CityCo
Since joining CityCo in 2014, Nelson has delivered a programme of successful, high-profile events designed to drive footfall and promote Manchester as a vibrant international destination. Celebrations such as Chinese New Year, Halloween in the City and the UK's only urban gardening festival Dig the City have attracted millions of visitors to Manchester as well as national and international press.
This key pillar of DCF will tackle head-on the question of how technology can be used to make the world better - and why these questions of ethics and impact are so important. A range of leading thinkers on responsible tech have joined the Advisory Board and will join an upcoming roundtable on the subject. 
Amy Newton
Founder, Inclusively Tech
Amy has founded and organised several grassroots community groups for the Manchester Tech Community over the past decade, all of which are run by groups of volunteers, and are community-led. 
Herb Kim
Founder & Curator, TEDxManchester & Thinking Digital, Newcastle
Originally from Brooklyn, Herb is best known as the Founder of TEDxManchester and the Thinking Digital Conference, which have grown to become two of the largest and most influential thought leadership events in the UK. He's also the Founder of TEDxLiverpool, TEDxNewcastle and the Liverpool Binary Festival.
Stuart Clarke
Festival Director, Leeds Digital
Stuart is the co-founder of a successful marketing and PR consultancy, a non-executive director and adviser to a number of startups, including JigTalk, Synap and Soc, and has helped startups to raise funds, through crowdfunding, angels and VCs. He's best known for being the Co-founder and Festival Director of the Leeds Digital Festival, the largest tech event in the UK.
Dan Sodergren
Co-founder, Flock
Digital marketing and tech expert Dan Sodergren has worked with social, mobile and gaming clients ranging from high growth start-ups to well-established household names like O2. 
Naomi Timperley
Co-founder, Tech North Advocates
Naomi is an experienced partnerships, engagement and digital innovation consultant with established relationships across the UK. She has extensive experience working with startups and growth businesses in the tech, digital and creative sectors, and is a non-executive director and consultant of growth and innovation agency, Alt Theory.
Rebecca Rae-Evans
Founder, Tech for Good Live
Bex is a tech leader who wants to make a change in the world through the work that she does, believes in creating a fairer society that helps those who need it most, and believes the design industry needs to be more responsible about what it puts out into the world. She founded the social good design studio, Reply and the volunteer led podcast and community, Tech for Good Live.
Lauren Coulman
Founder and CEO, Noisy Cricket C.I.C.
Lauren and the team at Noisy Cricket build people-powered movements through bringing diverse voices together to create social change, working purposefully and collectively on the root causes of social issues to engineer strategic and cross-sector responses to systemic, cultural and personal challenges in our society.
Digital innovation is a central part of the festival - one which will bring together innovators globally to congregate and collaborate. Innovation encompasses a huge range of specialisms, and has an undeniable impact on our modern society.
Jon Corner
Chief Digital Officer, City of Salford
As Salford's Chief Digital Officer, Jon determines the strategy, priorities, themes and investment areas that will make a difference to Salford's economy and its collaborative digital role in Greater Manchester.
Sunil Mistry
Director of AI, Atos
Sunil works at the forefront of technological advancement, within Artificial Intelligence, and has implemented successful projects within healthcare, education, financial services, commercial, aerospace and defence - as well start-up environments across Europe.
Martin SFP Bryant
Founder, Big Revolution
Martin is the founder of technology and media consultancy Big Revolution, a speaker, writer, and educator. Bryant works to help technology companies craft a narrative around their products and business. He was previously Editor-in-Chief of international technology publication The Next Web, and Community Editor at Tech North.
Patricia Keating
Director, Tech Manchester
Patricia Keating heads up Tech Manchester, a non-profit organisation that supports early-stage technology companies in the North West. Tech Manchester provides tech-focussed businesses with a host of vital initiatives for their growth.
Liz Scott
Head of Entrepreneur Engagement, Tech Nation
Liz is a self-confessed tech fanatic with a particular soft-spot for retail and eCommerce. She leads a national team across 11 different regions of the UK, focused on finding and supporting tech founders to rapidly grow and scale their businesses.
Mellissa Flowerdew-Clarke
Marketing Director UK, Dept
Mellissa merges a creative mind with a commercial approach, and has spent the past 15 years helping businesses to sell chocolate, cars, software, services and everything in-between. A firm believer in the power of uniting technology, creativity and data, Mellissa is an advocate of driving digital innovation to solve today's problems and create tomorrow's future.
The pillar of growth & productivity backs up so much of what goes on at Digital City Festival, which is committed to supporting the growth of digital companies and contribute to an overall boost in productivity to help people wherever they are.
Richard Jeffery
Director of Business Growth, The Growth Company
Richard established the first Business Growth Hub, which now has a team of 200 specialists who have helped over 12,000 companies start, grow and scale. He leads the company's range of business support services which includes helping companies raise finance, providing in-depth market insights, supplying expert advice, sustainable growth solutions, and business strategies that shape workforces.
Councillor Sean Fielding
Leader of Oldham Council
Sean's priorities include building up education in the borough so every school is good or outstanding, creating new opportunities for young people to gain skills and confidence, and delivering homes so that Oldham is a place they can choose to stay in as they get older.
Phil Swan
Chief Information Officer, Greater Manchester Combined Authority
Swan is responsible for leading the next chapter in Greater Manchester's ambition to be recognised as a world-leading digital city region, with an ongoing commitment to taking an open, innovative and connective approach and 'doing digital differently'. 
Shaun Hinds
Chief Executive, Manchester Central
Shaun leads the team at Manchester Central in its mission to drive business growth through the development of its experienced team of people, its world-class facilities and its outstanding levels of service. Shaun is passionate about maximising opportunities as Manchester cements itself as the UK's second city and the heart of the Northern Powerhouse.
Chris Fletcher
Policy, Campaigns and Communications Director, Greater Manchester Chamber of Commerce
Chris is responsible for leading the Chamber of Commerce's policy work and campaign engagement with Chamber members and the wider GM business community, and representing their views to key local bodies, organisations and decisionmakers. His team runs the Chamber's research and survey work, and is responsible for publishing the Greater Manchester Index.
Opportunities are available now to sponsor or exhibit at Digital City Festival 2021. To find out more, visit the DCF website.