28 February 2020
Simon Sear, BJSS Chief Innovation Officer: "As technology changes lives we'll have to ask what it means to be human"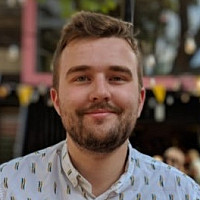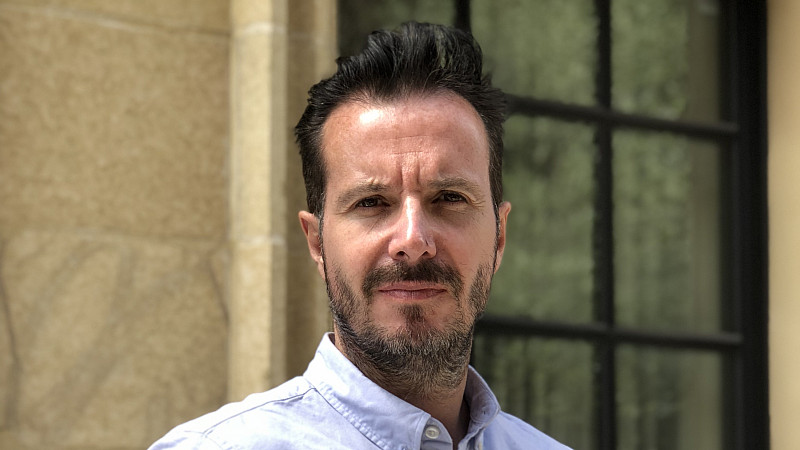 BJSS works with some of the world's largest organisations to help them implement the tech solutions that are right for them - solving some of the most critical issues.
Simon Sear is the Chief Innovation Officer at BJSS, where he helps "customers design and deliver new products, services and business models", as well as "[leading] the development of new services for BJSS."
BJSS's experience is wide-ranging. Among others, it has used AI to help ITV provide a simpler way for its in-house staff to book travel, creating a chatbot that can complete the manual process of making travel arrangements. It saved the broadcaster more than 400 hours a month collectively on staff time.
Simon sits on the steering panel for Digital City Festival, which starts in Manchester on March 9th. It runs for five days and includes Digital City Expo, a range of fringe events around Greater Manchester, awards, and more.
It also helped a high street bank automate the process of predicting call centre demand levels. This involved the development of a forecasting tool that can predict how many call handlers are needed down to half-hour intervals, supporting managers as well as allowing large forecasting teams to focus on other cases.
"Our goal is to help customers deliver value from technology-based solutions," Simon tells me. We've been in business for 27 years and have helped many organisations realise value from tech. 
"One of our most recent success stories has been the NHS. We were part of the team that designed and built the new NHS app." The platform allows users to handle many of their healthcare needs in one place - checking symptoms, booking GP appointments, ordering repeat prescriptions and accessing medical records.
"Our people loved that project because it provides benefits to so many people across the UK as well as the NHS. We're currently working on the next wave of features which are even more exciting."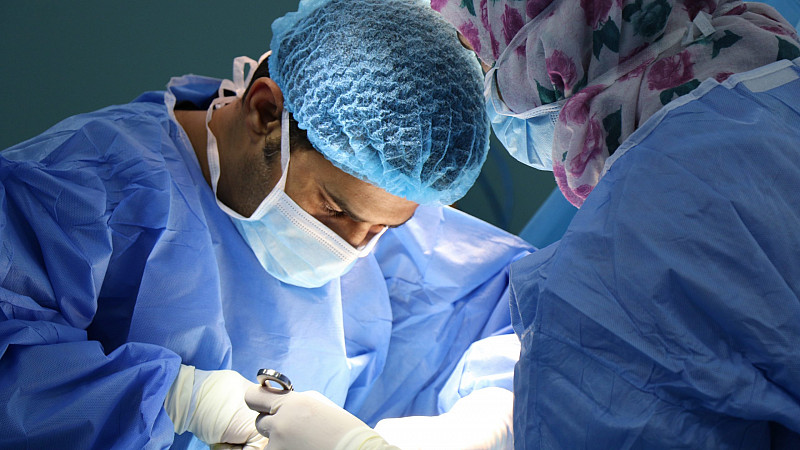 A regional success story, BJSS was founded back in 1993 in Leeds - it now has further offices in Manchester, London, Cardiff, Edinburgh, Glasgow, Bristol, Nottingham, Birmingham, Sheffield, New York and Houston. The founders were "a small group of people who believed there was a better way to deliver IT projects for our customers - and that remains the case today. We believe in talented people, being straightforward and getting stuff done."
A community role
BJSS is the Lead Tech Sponsor for this year's Digital City Festival, starting on March 9th in Manchester. Simon is one of the steering panelists at the five-day event, helping bring the event to reality. Find out how you can be involved here - and see what events you can attend.
"We believe in taking an active role in our communities," says Simon. "In Manchester, we have more than 120 people who work with a range of clients. Our people also engage with local meetups, hackathons and events. 
"An example of this is #DigitalHer, which aims to engage and inspire young women across Greater Manchester to consider careers in technology." #DigitalHer was set up to address the significant gender imbalance in tech, providing events and mentoring between young women and industry role models, as well as lobbying decision-makers to increase the uptake of STEM subjects in school, and encourage more women to choose careers in digital and tech.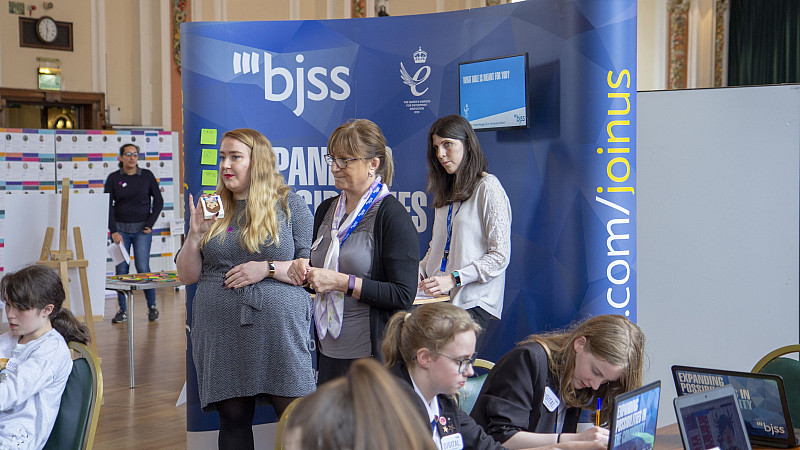 BJSS is doing a lot to tackle some of the obstacles and inequalities existent in today's tech world. I ask Simon about the other challenges people face. 
"The biggest obstacles in the industry are twofold: talent and ways of working. Companies are struggling to hire and train enough people to keep up with demand from their clients. It's a challenging area and I don't see any quick solutions.
"We're on a journey with the Fourth Industrial Revolution in terms of skills, but we're also on a 'ways of working' journey. I'm talking about how organisations deliver change and transform. The Silicon Valley tech powerhouses have shown how quickly technology can disrupt markets, and the establishment is playing catch up."
This is a problem because working as a digital native requires "root-and-branch transformation", Simon says, and that's in big companies that require huge amounts of energy to redirect. "You can't just implement a trendy agile methodology; you need to change the culture, finance, governance, [and discuss] how you deliver change, the risks you take and your approach to customers. 
"Technology is the fuel of the innovation fire, but to realise value and prosperity, we need to focus on those two major challenges... The technology is the easy bit!"
What's next?
Simon tells me about what he sees as the next big tech trends, and how they tie into these obstacles. He mentions "data, automation, cloud-based services, edge computing, autonomous things and multi-channel experiences. These aren't going to change anytime soon.
"I've spent a lot of time working in the AI space over the last few years, and some of the hottest topics in that space revolve around ethics. As technology changes our lives, especially with automation, we'll have to consider what it means to be human. The one thing we have that machines don't have is consciousness, and that gives us empathy, compassion, love, creativity, and altruism. 
"If the machines are doing most of the grunt work and a whole lot more, like looking after our health, teaching our kids and driving our vehicles, what do we do and how do we embrace being human?"
It's not just changing people's lives - it's changing business too. As tech becomes more important to customers, BJSS's role is modifying. "One of the key themes we've seen is that we have gone from being an IT supplier to a trusted advisor and partner. That trend will carry on, and we'll continue to expand our strategic, long-term customer relationships. Our customers now look to us to help them on their transformation journeys, and we need to be able to respond to that, which means adapting how we work and how we think of ourselves."
Sear, as well as his role as CIO, is the founder of SPARCK, BJSS's design & innovation consultancy which sits within it. It reflects the changing nature of the economy that Simon mentions; we can't just implement tech, we have to tie it in with creativity too. "It's no longer possible to build technology-based products and services without putting the user at the centre," he says.  "Design and tech come together to achieve the best results.
"One of the most powerful tools we've started using over the last few years is the Service Blueprint. This is a design on a page that brings together a user's journey and maps it on to underlying technology services, data inputs and outputs and touchpoints on an organisation's operating model. Not only does it bring design and technology together, it also highlights the business changes that are needed. The best results come from taking a systems thinking approach."
Human-centred products and services
Much is changing - legacy organisations realise the need for adaptation and innovations like AI pose both an opportunity and a challenge. Simon is well aware of the need not just to innovate, but keep the human in mind. 
"We're just at the start of the Fourth Industrial Revolution - and there's a lot of positive change that will happen over the coming decade. The way we live and work is changing, and that will continue to be a positive trend, with more automation of the mundane, more human-centred products and services and better healthcare, but quite possibly the biggest challenge of our time is the environment. 
"I believe that people are inherently creative, and we will find ways to use technology to rapidly reduce our negative impact on the environment. This will be the most valuable thing our generation can achieve."
Digital City Festival Sponsors