23 January 2020
Naomi Timperley: "People, communities and the population need to be part of creating tech"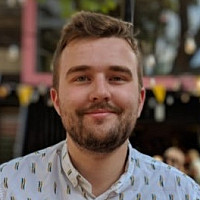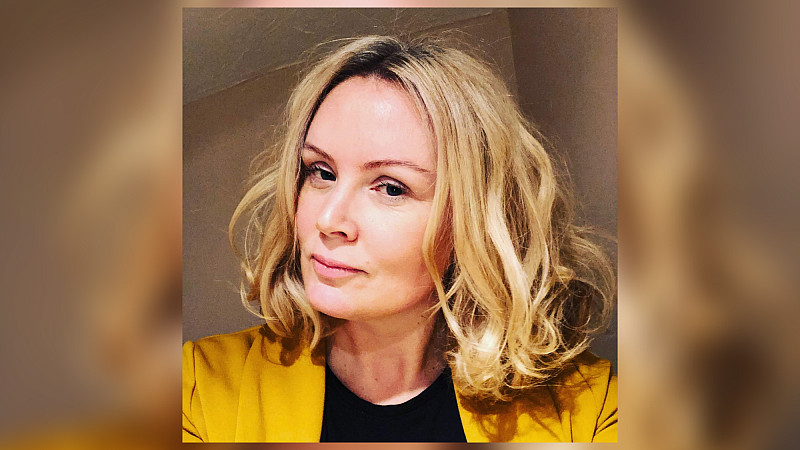 Naomi Timperley has very recently started a new role as Head of Growth Programmes at rradar, and her name is known across the North's tech sector, given her position at a wide range of advocacy and digital groups including FutureEverything and Tech North Advocates.
She co-founded Tech North Advocates, which she describes as "a private sector-led advocacy that champions tech in the North - but it's part of something that's global. There's about 12,000 people globally who champion tech in their area. It provides the advocates with a huge enormous network of people who are genuinely supportive."
Naomi is almost omnipresent at a range of tech and creative events around the region - being invited along to a range of networking events, mentoring on a pro bono basis, and working with fresh startups on the ideation stage. Last year, she spoke at the first-ever Creative North conference in Manchester, and is a member of the Digital City Festival steering panel. And in 2019, she was named at number 25 in Computer Weekly's Top 50 Most Influential Women in Tech.
Naomi tells me, "I think it's really important to give back and support people in the industry."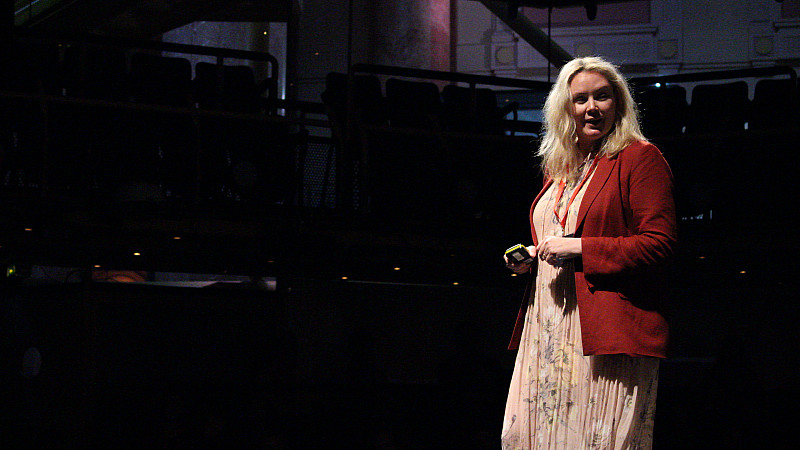 Pressing structural inequalities need a solution
As well as her passion for mentoring, advising and supporting people in tech and digital, Naomi is a driven campaigner. I ask her about the structural inequalities facing women in tech. She says, "look at figures of women within tech. In the UK, [they're] about 16% of the workforce. If we're not part of the design of technology, but we're 50% of the population, it's going to have an impact somewhere, isn't it?
"There's one point around diversity which a lot of people forget about," she goes on to say. "And it's socio-economic diversity - making sure that people that are marginalised, have a say. What Future Everything does, a lot of that is working within communities to look at how they can create solutions to problems that matter to people."
This point is an important one to her, and she explains the need for human-centred design - "people, communities and the whole population need to be part of creating tech - there's no point in creating things just for the hell of it! There's got to be a need for it."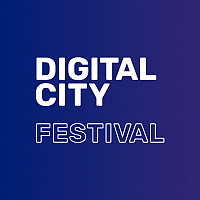 Learn more about Digital City Festival
The five-day festival is happening in Manchester on March 9th to the 13th.
A 2018 report found that two out of three boards in tech had no women on them at all - "what I'm really passionate about is also getting women on boards," Naomi says. "A lot of women get sidelined." The Inclusive Boards research also found that the socio-economic diversity in tech left much to be desired too. At least 33% of board members and 31% of senior execs are privately educated, compared to just 8% of the general population.
The highs and lows of Manchester's tech scene
Manchester's tech sector is booming, and more and more eyes are turning to the city and wider region as a fertile place for innovation. At the same time, existing companies are hitting the big time - with unicorns like Boohoo and AO.com calling it home.
But there's still work to be done, Naomi believes. The North's tech leaders "could probably talk to each other a bit more," she says. "There's definitely still a lot of silos within tech. There's loads of really good causes and organisations, but they don't always talk to each other!
"
There's definitely still a lot of silos within tech.
"People need to have a look at themselves and actually say, 'OK, how can we genuinely work together rather than against each other?' I think there's a lot of talking shops. Sometimes it's all mouth and no action; there's a lot of smoke and mirrors within the tech community in Manchester."
Obviously, these are minor problems compared to the amount that Naomi loves the city and the region - and she wouldn't be anywhere else. Among other reasons, "There's a wealth of talent at the universities which is still quite untouched," she says. "We have access to major cities all over the world now via our airport - even though the parking's ridiculously expensive...
"We are traditionally very hardworking, have tenacity and perseverance - and we're used to being able to bootstrap."
Naomi is proud to be based in Manchester, and laments that everything seems to have to be going on in the capital. "I get invited to things in London all the time, and I'm like, 'no, why don't you come up here?' There's a lot going on in the North, we've got really good connections internationally. We're still only two hours away on the train!"
Northern companies of the future
Naomi is ebullient when talking about regional tech champions she believes are at the top of their game, or on their way up. "The Hut Group are doing amazing things," she says, "but they unfortunately don't really talk about it - they only really seem to talk about stuff when they get money! But actually they're doing amazing things within the world of retail.
"
There's a wealth of talent at the North's universities. We have access to major cities around via our airport - even though the parking's expensive!
"There's a lot of stuff around sort of IoT, including at the Cisco Mi-IDEA accelerator, and there's loads of stuff at The Landing, for example. There's also a lot of really small organisations, that are very supportive of people as well!"
It turns out it's not just the big players who provide support in the startup community. "There's a mentoring platform called my2be - Tech North Advocates have got our own mentoring platform through them - and [their founder] Adam works tirelessly to help other tech companies. He's had struggles and strifes as a founder himself - so even though he's still early-stage, he wants to support others."
Naomi doesn't hide her optimism. "I'm very happy here," she says. Things are far from perfect, but it's Naomi's mission to forge exciting partnerships and really champion the innovation and success that gives her countless reasons to be excited.
Digital City Festival Sponsors