05 September 2019
Everything you need to know about Digital City Festival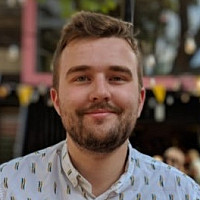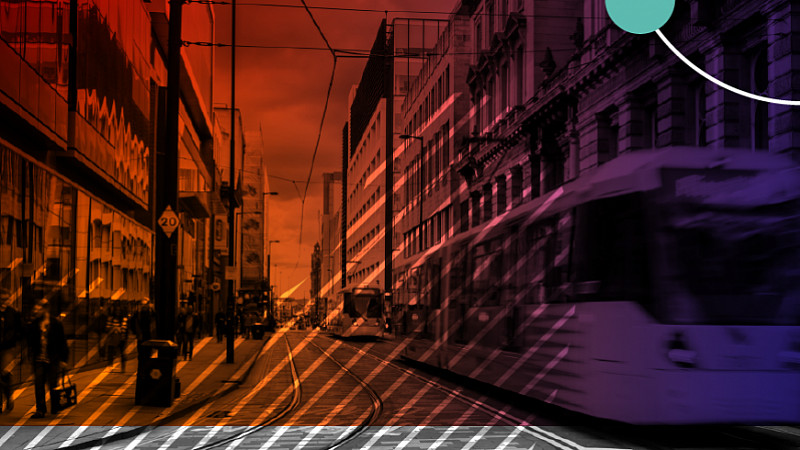 The first-ever Digital City Festival will champion innovation in the region this coming March, in a week-long programme of events encompassing all aspects of the digital sector.
Over five days, the North's digital specialists will be able to enjoy tailored events across Manchester, including Digital City Expo, our industry exhibition bringing together Marketing, Tech, eCommerce and more at the landmark Manchester Central Convention Complex.
What is it?
Digital City Festival will offer a week of digital events, focused on supporting and celebrating the sector. It will bring together the leaders, creators and change-makers of digital and encompasses the two-day Digital City Expo, dedicated reception and Digital City Awards ceremony, as well as a range of fringe events hosted around Manchester.
The festival celebrates the North's booming digital economy, creating opportunities for organisations to connect, innovate and grow together at networking events and the exhibition, as well as learn more about the wider digital issues.
Where is it?
The festival takes place across Manchester on March 9th to 13th, at a range of venues. Digital City Expo, the cornerstone of the week, is hosted at Manchester Central Convention Complex.
Manchester Central is located right in the heart of Manchester - a 20-minute walk from Piccadilly Station and just five minutes from Oxford Road Station. It is connected by the tram system, only a few minutes from St Peter's Square tram stop.
Who is it for?
Digital City Festival is for forward thinkers and professionals at all levels, and provides a hub for innovation and collaboration.
Many of the North's digital decisionmakers will be at Digital City Festival - joining us not only to celebrate the industry, but push it forward. As well as focusing on the big issues facing the industry, there'll be an opportunity for lead generation and network growth at a range of industry events as well as the Expo.
Businesses of all sizes are welcome to get involved and get the opportunity to engage digital leaders from the North.
Why should I attend?
We're creating the biggest celebration of the digital sector outside London - a combination of four standalone exhibitions with fringe events to go alongside them. These will feature discussion about tech's impact on society, the future of the industry, and more opportunities for learning and development.
Digital City Festival offers an unmissable chance for networking and lead generation at Digital City Expo; the week's official reception; and the range of events put on by partner organisations.
What is Digital City Expo?
Digital City Expo is the flagship event during festival week. Part-exhibition, part-conference, the event brings together Marketing Show North, eCommerce Show North, Tech Show North and a new Media Zone.
The Expo will be held on March 11th and 12th at Manchester Central Convention Complex, giving delegates the opportunity to explore the latest industry trends and hear from inspiring speakers.
Marketing Show North is the longest-running of Prolific North's exhibition collection. It's been running since 2016 and celebrates the thriving marketing sector in the North - encompassing all the technological change that is transforming how brands reach consumers.
In 2019, more than 3,700 delegates attended the exhibition, making it a record year - meeting exhibitors including Click Consult, the BBC, and Wavemaker, and hearing from speakers including Vimto's Head of Marketing, Emma Hunt; Agency Principal at Channel 4, Ewan Douglas; and MD of Twitter UK, Dara Nasr.
It now forms part of the wider Digital City Expo - a hub for marketing professionals featuring speakers and exhibitors representing the country's best marketing solutions.
eCommerce Show North, which launched in 2017, celebrates those companies supporting online retailers in innovative ways. eCommerce is one of the most rapidly growing sectors - and eCommerce Show North provides a place to experience this first-hand.
As part of Digital City Expo, it will serve as a place to explore the digital and physical technologies designed to help retailers of all sizes get their stock in customers' hands. Visit the show to forge new business and sell with more efficiency.
The British tech scene is growing and thriving - with new innovations being brought to market every day. Tech Show North, part of Digital City Expo, brings together all the innovators whose solutions are changing the nature of business.
The show champions tech firms of all sizes - those legacy companies whose technologies are used around the world, as well as agile startups working on ambitious technologies that aim to change the world. 
Digital City Expo is made up of four parts - the three exhibitions outlined above, as well as an all-new area, the Media Zone. 
The Zone will present the plethora of media companies, independents, boutique agencies, disruptive start-ups and scale-ups that work together to make the North's digital economy one of the very best.
How can I get involved with Digital City Festival?
There are a range of opportunities available at Digital City Expo, where thousands of digital professionals will gather over two days at one of Manchester's landmark venues. On top of this, Digital City Festival will facilitate a range of fringe events you can host or partner on in the city.
Please contact the Digital City Festival team to chat about ideas for forward-thinking fringe events - in particular, a focus on Tech for Good, discussions about how innovation can affect society, and the wider real-life impact of digital. Any organisation who hosts regular meet-ups regarding marketing, eCommerce, tech, media and more is welcome to host a fringe event.
How can I attend Digital City Expo as a delegate?
Pre-registration is currently open for Digital City Expo. Tickets for delegates are free, and can be booked on the Digital City Festival website.
A ticket to Digital City Expo gets you entry to all four parts of the event - as well as access to keynote speeches from national industry leaders.
How can I register to exhibit or sponsor at Digital City Expo?
There are a range of spaces available for potential exhibitors at Marketing Show North, eCommerce Show North, Tech Show North and the Media Zone. Please contact hello@digitalcityfestival.com to discuss what's on offer.
Sponsorship and other supporting packages are available, and can be discussed with a member of the team. Head to the website to learn about all the available opportunities.