22 July 2021
Vegan fashion and lifestyle win for Space & Time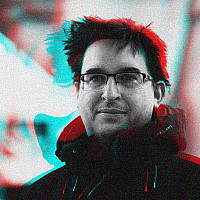 Space & Time will manage paid search, social and email marketing for ethical online platform, Immaculate Vegan.
The Manchester agency was awarded the brief without a pitch.
"Immaculate Vegan is a brand with big ambitions for growth and being chosen as media partner to support this journey is a true privilege," said Andy Griffiths, Associate Director, Client Growth at Space & Time.
"This adds to a number of recent wins for Space & Time in the direct-to-consumer space, which is a really exciting place to be as the world of ecommerce continues to evolve."
Immaculate Vegan houses a selection of cruelty free and eco-friendly designers, ranging from vegan shoes, bags and accessories to ethical and sustainable homewares.
"We are delighted to be working with Space & Time on our digital marketing going forwards," said Annick Ireland, founder of Immaculate Vegan.
"They've already impressed us with the high level of skills and experience of their multidisciplinary team, their constant professionalism, and their collaborative, flexible and proactive approach. We have full confidence that they'll be able to help really power up our growth over the next year."