27 May 2021
LADbible launches London content studios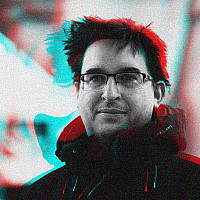 LADbible Group has announced details of its new content studio, which will be based in London.
The Manchester publisher has made the move following the appointment of former Channel 4 digital commissioning and content strategy lead, Thom Gulseven who joined as Strategy Director in the New Year. He's working along ex-Endemol Shine Exec, Ben Powell Jones.   
"LADbible Group is one of the biggest content creators in the world and using the business' deep knowledge of platforms and communities, our shows can be match-fit for full digital distribution from the very start of their development, whether that's on a VoD platform, social or beyond," explained Gulseven.
LADstudios will build on the success of its social-first shows, including The Gap, Agree To Disagree and Minutes with, and commissions such as Text Dating on Facebook Watch.
"One of the huge benefits of working within a digital publishing group is that we are one huge team that are able to test, iterate, discard or boost ideas as we go," added Head of Programming, Ben Powell-Jones.
"We have initiated a process that draws upon all our experiences in the digital space, and has allowed us to take more calculated risks, significantly growing our long-running hits and enabling us to learn how to make content platform, as well as brand, specific.' 
  The group said it was in discussions with broadcasters looking to create digital and platform first content.