20 May 2021
Fred Done's property development firm appoints digital agency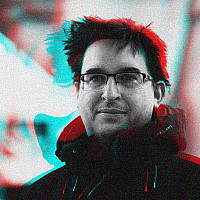 Salboy, the property development company founded by Betfred's Fred Done and Simon Ismail has appointed Embryo to handle its digital marketing.
The Manchester agency will deliver specialist marketing campaigns for the developer as it seeks to boost brand exposure, lead generation and web presence.
"Search and social are increasingly complex and require a high level of expertise that we can trust," said Benjamin Ashcroft at Salboy.
"Embryo's reputation and approach appealed to us as they complemented our existing setup and growth plans. It also helps that they have a great team with an evident passion in their specialist field."
Embryo will handle SEO, PPC and social media marketing services. 
"The last 18 months at Embryo have been a whirlwind; new clients, new partnerships and great results. Working with Salboy has been an absolute pleasure, from getting to know their business, collaborating on their digital strategy and helping Ben and the team to meet their targets," added Alex Paling at Embryo.