09 October 2020
Leeds digital entrepreneur seeks help after being given just 3 months to live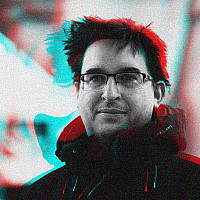 Ben Wolfenden has revealed that he has just 3 months to live and is seeking financial help to get life-saving treatment in Switzerland.
It comes just days after the owner of digital agency, Wolfenden (previously Visibilis), was named Leeds' Entrepreneur of the Year.
He has battled with Cystic Fibrosis all his life, but in 2019, after catching the flu, he had to have an emergency double lung transplant when he was just "moments from death."
While the operation was a success, he said there was a "catastrophic miscalculation" with the new medication, which caused his body to initially reject the new lungs.
He's had an appeal for a second transplant in the UK rejected, meaning he'd be unlikely to see Christmas.
Since then, he's sought the opinion of a pulmonary transplant expert in Switzerland who, after reviewing Ben's files, has seen no reason to prevent his eligibility for a second transplant.
But that means he would have go to Geneva, and is seeking help with the costs
"I'm currently bed bound, dying in front of my children whilst my wife faces the unthinkable reality of becoming a widow in her 30s," he explained.
"My transplant last year should have given me years more; chance to watch my children grow up, play football with my son and walk my daughter down the aisle. Through a hospital mistake my children are about to lose their daddy, and I've explored every last chance in the UK. Now my only hope is travelling to have the operation in Geneva.
"To keep costs down my wife Daisy and our children will have to stay in the UK, but the expense is still out of our reach. I'm now relying on the kindness of friends and strangers to save my life, and give me years more with my family."
A GoFundMe page went live 4 days ago and has already reached £139k of the £175k target.