02 April 2020
Greater Manchester has the country's second largest "FinTech ecosystem"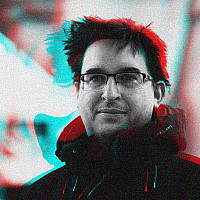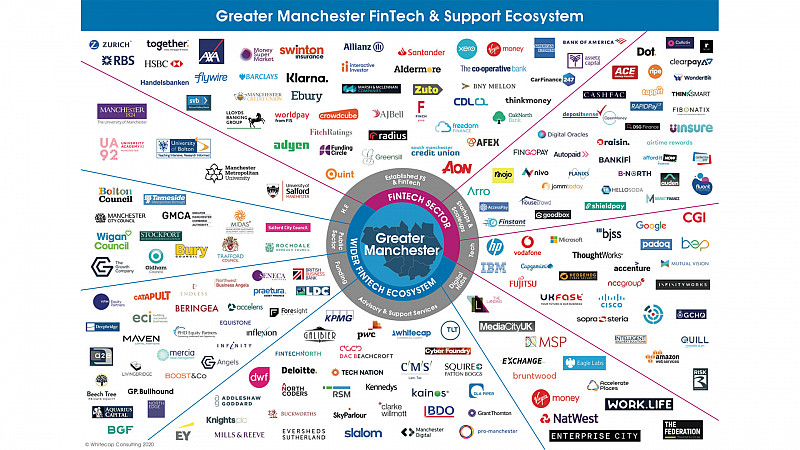 Greater Manchester has England's largest Fintech ecosystem outside of London, according to a new report.
It was carried out by Whitecap Consulting, which last month looked into Leeds' FinTech sector.
This latest study was carried out before the Coronavirus outbreak and it identified 109 firms working in the FinTech sector, of which 39 were startups and scale-ups.
It estimated that 9685 people were working in FinTech-related roles, generating £540.6m GVA, or 8.25% of the UK's FinTech GVA.
"We are pleased to present our initial assessment of the Greater Manchester FinTech Ecosystem, the fourth regional FinTech ecosystem report that we have published in recent months," said Richard Coates, Managing Director of Whitecap Consulting.
"This report paints a positive picture of a region with strong financial and digital sectors, as well as a higher volume of FinTech startups and scaleups than any other region outside London that we have researched to date. These firms are supported by an ever-growing number of coworking spaces which are facilitating connection and collaboration between startups, scaleups, established organisations and other stakeholders. FinTech provides a material economic growth opportunity for the UK, the North, and for the Greater Manchester region."
In 2019, Manchester was revealed as the fastest-growing tech city in Europe, in a Financial Times report and has more ecommerce unicorns than any other city in Europe.
The report also stated that while there was a lot of "positive sentiment" around FinTech and its potential within the region, some felt that there wasn't enough access to resources, meaning they had to travel to the capital. They also said that there could be more communication and engagement to move forward as a sector.
"We need to recreate the trade shows they have down in London, visibility wise. FinTech North is growing, but there needs to be the opportunity to find people who will buy your product, distribute or build on top of your product – or introduce you to someone who will," said Lee Stretton, Managing Director, Raisin UK.
While Nick Edgar, Senior Director, Virgin Money UK added:
"The North West of England has a huge amount to offer, as demonstrated by recent decisions of diverse organisations such as GCHQ and Amazon to create sizeable number of jobs here. That becomes even stronger when the whole of the North of England comes together to work as one, with a unified voice to promote those positive attributes and encourage further investment."
Looking at priorities for the region, it stated that tech talent remained an issue. As with the rest of the UK, it was "not always readily available and can be expensive to secure."
The report recommended more career paths in the sector; more investment in graduates and apprentices; and a more "proactive link" between universities and businesses.
It said that the region's established financial sector should have a more open and external dialogue on Fintech and tech, and increase collaboration between start-ups, scale-ups and the bigger players.
On funding, it suggested more education for investors and entrepreneurs; more events and also workshops.
It also recommended focusing support around existing tech hubs and co-working spaces.
"Mapping the entire FinTech ecosystem is an important exercise in order to get a better understanding of the variety and size of the FinTech sector in and around Manchester and to identify the needs and potential for further growth and investment," said Professor Markos Zachariadis, the recently appointed Greensill Professor in Financial Technology (FinTech) & Information Systems, Alliance Manchester Business School, The University of Manchester.
"Being part of the city's vibrant innovation and R&D cluster, we are aiming to establish Alliance Manchester Business School and The University of Manchester as a FinTech research and teaching powerhouse internationally."
The study, which you can read here, was supported and co-funded by Alliance Business School, BJSS, CMS, FinTech North, Innovate Finance, MIDAS, and The University of Manchester.