13 February 2020
Co-op launches online store and home delivery service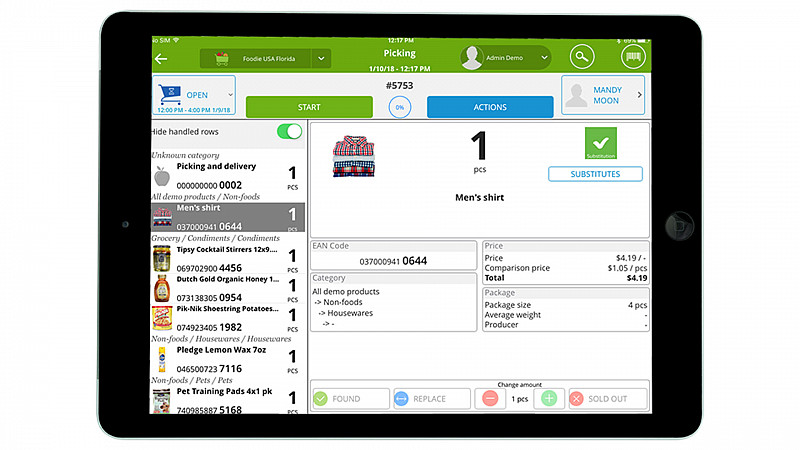 The Co-op has teamed up with Finnish firm, Digital Goodie to launch its first dedicated online grocery shop and home delivery service.
First trialled in March last year as a proof of concept, it now plans to offer same-day online city-centre deliveries from 650 stores by the end of the year.
"Convenience lies at the heart of our offering and as part of this, we have major online expansion plans which will make it easier than ever for customers to shop with us," explained Chris Conway, Head of Food Digital at the Co-op.
"Such growth can only be facilitated with a digital partner that offers modern and agile technology and we're delighted to continue our work with the Digital Goodie team who are intrinsic in bringing these plans to life."
It will be using Digital Goodie's software as a service Connected Commerce platform. This includes commerce, OMS and in-store picking modules, which have been optimised for FMCG.
"When we started our journey with Co-op we were impressed on how focused they are on digitalisation, and how agile they are in their approach. The speed by which they were able to design and build their own storefront is a testament to these traits," said Moris Chemtov, Global CEO of Digital Goodie.
"However, it is also a testament to the robustness and completeness of Digital Goodie's headless commerce platform. We are proud to be the first platform vendor to truly bring headless commerce to the grocery industry, and look forward to many more wins in the upcoming months".
It explained that the "headless paradigm" is a logical separation between user interface and business logic layers. A retailer can take full control of the end user experience, by using the open API's of the platform to build and design their user experience without depending on the platform vendor.
In December last year, Digital Goodie acquired Manchester's Maginus for an undisclosed sum.