23 January 2020
VR firm plans £2.85million fundraise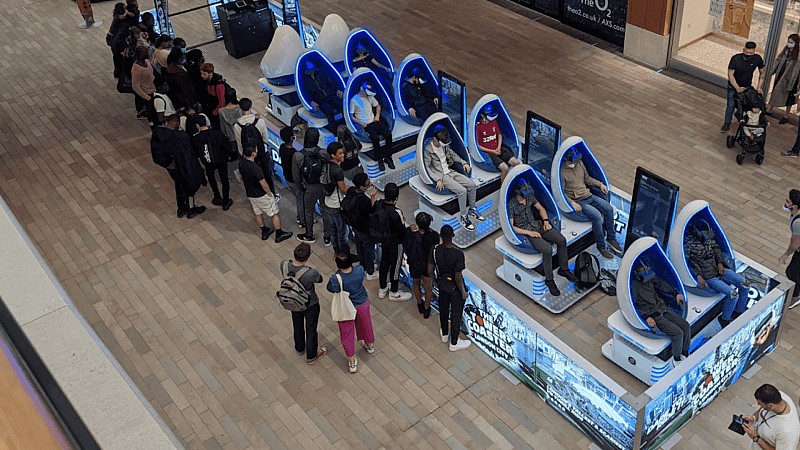 Immotion Group is hoping to raise around £2.85m with the placing of almost 40m new ordinary shares, representing 12.1% of the company.
The cash is being used to strengthen its balance sheet as it meets "ongoing demand" for larger installations of its systems.
It has recently signed a revenue share partnership with MGM Resorts International for installation of a 36-seat VR theatre and interactive exhibit at the Mandalay Bay Resort & Casino's Shark Reef Aquarium, in Las Vegas.
The Salford Quays company has also completed contracts with the London Eye, 4 aquariums, a European zoo for a total of 27 headsets. It has also agreed terms, which are subject to contract with a further 9 aquariums and 5 entertainment sites for an additional 66 headsets.
These are expected to be installed in the first quarter of this year and will mean Immotion has 431 installed headsets around the world.
In the second quarter of this year, it plans to launch a range of "edutainment" experiences aimed at family-focused, high traffic destinations such as zoos; science centres, museums and larger entertainment locations. 
"We continue to see strong demand for our core offering, which now includes a fully integrated immersive exhibition solution: - a combination of immersive, and interactive experiences alongside a larger cinematic VR Theatre. This new offering, along with our existing smaller footprint installations, gives us the ability to serve both our existing Partner base, as well as the growing trend of Partners wanting larger installations," explained Martin Higginson, CEO of Immotion Group.
"There is great excitement for the launch of our largest installation in one of the world's most popular tourist destinations, Las Vegas. Our partnership with MGM Resorts International and its Shark Reef Aquarium at Mandalay Bay Resort and Casino will set the trend for larger and more integrated immersive experiences to come.
"Demand for easy to operate larger VR cinematic theatres is growing. The recent evolution of the Sea Life London Aquarium from a 4 seat offering, to an 8 seater mini VR Theatre, alongside the London Eye 6 seater VR Theatre is testament to demand for this product.  
"We see further significant growth in both the aquarium sector for our Ocean Explorer VR experiences, as well as iconic city locations for our tailored Tower Coaster VR offering, especially with the new larger multi-user VR cinematic solution. 2020 will see us launch new "edutainment" experiences aimed at zoos, science centres and museums as well as high traffic destinations.
"It has always been our intention, based on solid financial data to scale the business rapidly and to that end we have decided to undertake the Placing so that we can maintain momentum. We are looking forward to the rest of 2020 with considerable enthusiasm."
In the update to the stock exchange, Immotion said that trading for 2019 was in line with expectations, with the festive period "expectedly strong" with revenue per headset across the Aquarium sector delivering £794 per week.