17 January 2020
Manchester agency director disqualified for three years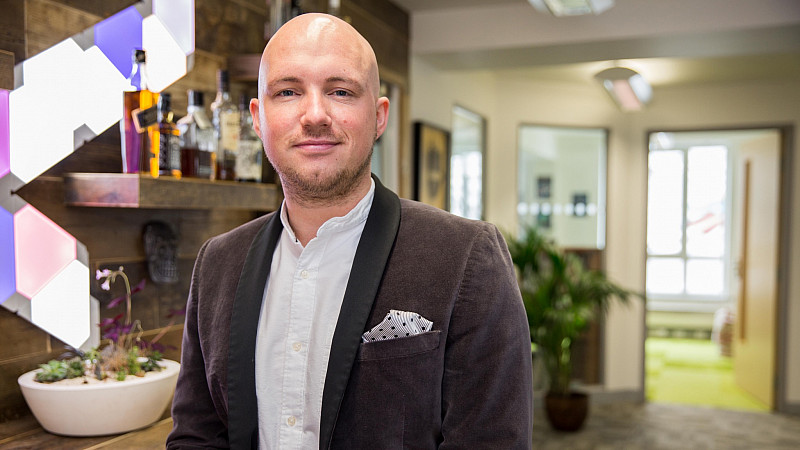 Former Dreamr CEO Mylo Kaye has been disqualified from being a company director until 7th July 2023.
Kaye has been a Director of numerous agencies in Manchester, including Atomonix (UK) and Mylo Kaye Manchester, both of which have been dissolved; and Dreamr, from which he resigned in 2018. That's currently in a Company Voluntary Agreement.
However, the disqualification relates to Redfishmedia Limited, which was dissolved in February last year.
The Insolvency Service told Prolific North that Kaye, who is named in the liquidation ruling documents as Mylo Mason Russell Kaye, had caused Redfishmedia Ltd to trade "to the detriment of HM Revenue and Customs from at least November 2016 to the date of liquidation, 14 September 2017."
This meant that the amount due to HMRC for PAYE and National Insurance at the time of liquidation was £185,298, while trade creditors were owed £13,066.
The documents shared with Prolific North also state that between April 2016 and September 2017, the amounts due to trade creditors increased by £377, but the amounts due to HMRC increased by £180,331.
"In the same period," the ruling continues, "the Company paid £356,488 to third parties, whilst paying HMRC £28,638."
It filed no VAT returns for the period 11/14 to 11/15.
The VAT returns it filed for 02/16 to 11/16 declared total liabilities of £46,756, but this was "late and without payment", causing Redfishmedia to incur default surcharges of £5,500.
Again related to VAT, it didn't file returns from 02/17 onwards and "made no payments in respect of its VAT liabilities."
The ruling also looked at its PAYE and National Insurance payments, saying that it filed its first PAYE/NIC return in month two of the tax year 2016/17. It said that it made its first payment of £9305 on 20th January 2017, but it already had arrears of £41,560.
It made four further payments in 2017, ranging from £632 to £8406, with HMRC claiming £87,009 at the date of liquidation, for PAYE/NIC alone.
While this was happening at Redfishmedia, Kaye's other company, Dreamr was named on the government's framework for digital service suppliers in 2016, and he was also offering "£1m worth of support" to North West start-ups in 2017.
Prolific North has contacted Kaye's PR representative for a comment but is yet to receive a response.