27 January 2020
Jaywing founder and Executive Chairman steps down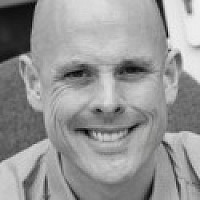 Jaywing Executive Chairman Martin Boddy is leaving the business to "pursue other interests".
Boddy originally founded Jaywing with Andy Gardner in 1999 as a data analytics consultancy. They subsequently sold the business to Digital Marketing Group before Boddy returned eight years ago as Executive Chairman when it rebranded.
He brought in Rob Shaw as CEO in 2014 after Jaywing bought his agency Epiphany. Boddy will step down from the Board with immediate effect although he will continue to support Jaywing "for an interim period in order to ensure an orderly transition".
The Sheffield-based agency said the search for a new executive chairman was already underway. Deputy chairman Ian Robinson will take on the role of Non-Executive Chairman on an interim basis, with an operating executive committee of two senior executive directors reporting directly into him.
Robinson said: "On behalf of the Board, I would like to thank Martin for his contribution to the board and for leading the business over the last eight years. We wish him all the best for the future."
Jaywing had a well-publicised difficult year in 2019. Its annual results were delayed after a "very weak first quarter" and there were redundancies in October. Gross profit was down 20% to £12m in its interim results published in December.