08 August 2019
Discovery Education acquires Manchester Virtual and Augmented Reality firm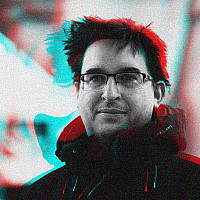 Discovery Education has acquired Inspyro, a specialist in augmented and virtual reality content.
The Sharp Project-based firm is also behind the ActiveLens range of AR and VR content, which is used in thousands of schools around the country.
"For almost 20 years, Discovery Education has provided the educators it serves with the innovative digital resources and best-in-class professional learning they need to create engaging learning experiences for all students," said Discovery Education Vice President of Corporate Development and Strategy, Philip Nanney.
"The purchase of Inspyro and the addition of their talented staff to the Discovery Education team expands our capacity to develop and quickly deploy VR and AR content which educators can use to create captivating lessons that ignite students' natural curiosity." 
The company said that Inspyro would be a "critical component" of its global content and product strategy.
"Inspyro's name is synonymous in Great Britain with high-quality VR and AR experiences, and we are excited to welcome the company to the Discovery Education team," said Howard Lewis, Discovery Education's Managing Director in the UK. 
"Our organisations share a common goal—the creation of fascinating learning experiences that improve student achievement.  I am excited to bring the power of Inspyro's content to the over 5 million teachers and 51 million students Discovery Education serves each day around the world."
Details of the deal haven't been released, but according to Fame, published by Bureau van Dijk, Inspyro Limited reported Shareholders Funds of £91,160 in its last reported accounts (2017).
It is a subsidiary of Stockport-based Computeam Holdings Ltd, which owns 60.24% of the company, with Inspyro's Managing Director, Phil Birchinall holding the remaining 39.76% of the shares.
"This is a fantastic opportunity to bring our technology and approach to the most trusted and respected brand in education," said Birchinall. 
"Discovery Education shares our commitment to bringing teachers and learners the immersive technology they need to create modern learning environments, and we look forward working together on that joint mission."
The Inspyro / Discovery Education team will continue to be based at The Sharp Project.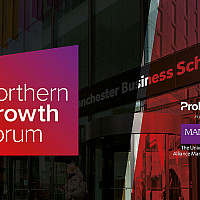 Join our exclusive half-day event for business leaders
Register your interest to attend the Northern Growth Forum