17 June 2019
Leeds digital wellbeing platform secures £1.3m funding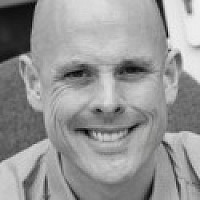 Leeds-based digital wellbeing platform Hero has raised £1.3m to help roll out its services internationally and launch its first Training Club in Manchester.
The business launched in April 2018 and has secured more than 100 clients including the NHS, HSBC, Legal & General and Inspired Villages.
CEO and Founder Joe Gaunt said: "We are now focussed on the opportunities, which this investment unlocks. Ultimately, we will be focusing on growing our reach within the UK market and launching our service in key territories overseas. Innovation will always be central to hero so exceptional product development will also continue at pace."
Last year the start-up secured a significant deal with Moda, leaders in Britain's build-to-rent market.
"We feel traditional gyms and healthcare aren't tailored enough to individuals and don't go far enough to provide support across all areas of personal health and preventive action," added Gaunt.
"So the aim is to forge a more inclusive approach to support Moda residents' and employees physical, social and mental wellbeing."  
And last year the company acquired two businesses - Colour-Fit, a professional sports nutrition business set up by Preston North End Head of Sports Science Tom Little, and UK Wellbeing Coach, one of the leading employee health, fitness and wellbeing service companies in the UK.