20 May 2022
Topsy Curvy appoints digital agency ahead of TV show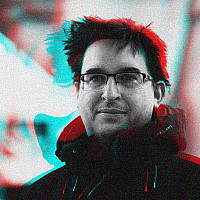 Plus-sized fashion brand, Topsy Curvy has appointed K2L as it prepares to appear in a new Channel 5 series.
Big Brits Go Large will air on 5 from Sunday, with Topsy Curvy's Manchester founders taking a "starring role". Described as a "joyful and thought series" about obesity, it aims to show what it's like to be plus-sized in modern Britain.
"It's great to be able to spread the word of Topsy Curvy even further. With the support of K2L and Channel 5, Topsy Curvy is delighted to be bringing plus sized confidence and attitude to even more customers," said founder Joanne Frost.
MediaCityUK-based K2L has been brought in to manage the online and digital based activity for the brand, with a focus on creative execution of a new website, implementation of a new paid social strategy, and support across SEO and PPC.
"It's a pleasure to be working with such a bold brand to support them in supercharging their online presence through a range of digital avenues, and we're very excited to see the Topsy Curvy team show off their fab brand and personalities on the TV show!" added Scott Kennedy, Managing Director at K2L.