16 November 2021
Manchester agency completes redesign and relaunch project for Social Energy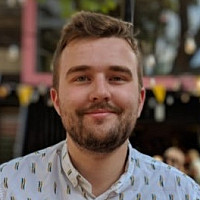 Design and digital agency BGN has completed an extensive website project for West Yorkshire smart energy provider Social Energy.
The brand-led agency has redesigned the UK and Australian websites for the provider based on its new brand, created in-house. Each territory has had two new versions created - one for homeowners and another for commercial and social housing organisations.
The project's aims were to bring the new brand to life online, position Social Energy as a major player, drive new business and customer acquisition, and provide insightful content around its products and tariffs.
The homeowners' sites now include an instant online quote provider, integrated with Social Energy's internal system to generate accurate costs.
Paul Bailey, Founder and Client Services Director at BGN, said: "We wanted Social Energy's new brand to come to life online so our focus has been on making the most of the fantastic animations that are its foundation. This helped us create a modern and clean aesthetic that truly positions them as a pioneering energy supplier."
Abbie Moakes, Creative Lead at Social Energy, added: "BGN really understood our new brand and how to translate it online for maximum reach and benefit. It was a complex project due to multiple territories, audiences and different messaging but the result is a true representation of us, our mission and the value we add to all our customers."
The pitch process was run by the intermediary GO!.