17 May 2021
Multi-channel campaign getting behind Manchester's cultural venues launched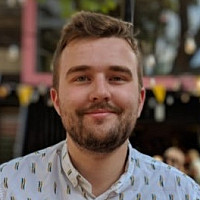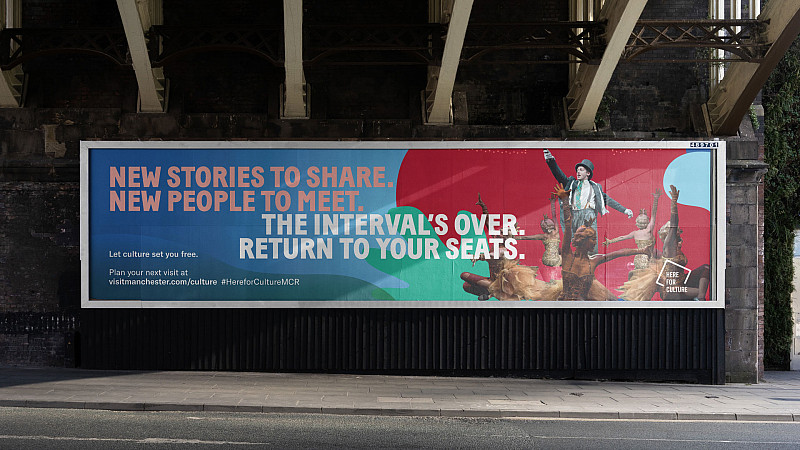 A campaign featuring striking creative from Manchester's Instruct Studio launches today (May 17th) and encourages audiences to return to venues across the city as the country enters the next stage of the roadmap out of lockdown.
The campaign is titled #HereForCultureMCR, and has been produced by a consortium of more than 20 arts organisations in the city to show off everything they have to offer and work towards recovery after a particularly challenging period for the sector.
It encompasses a poster, radio and digital campaign which went live today, featuring creative by Instruct. There's bold and emotive visuals alongside lines of poetry designed to inspire and capture audience's attention.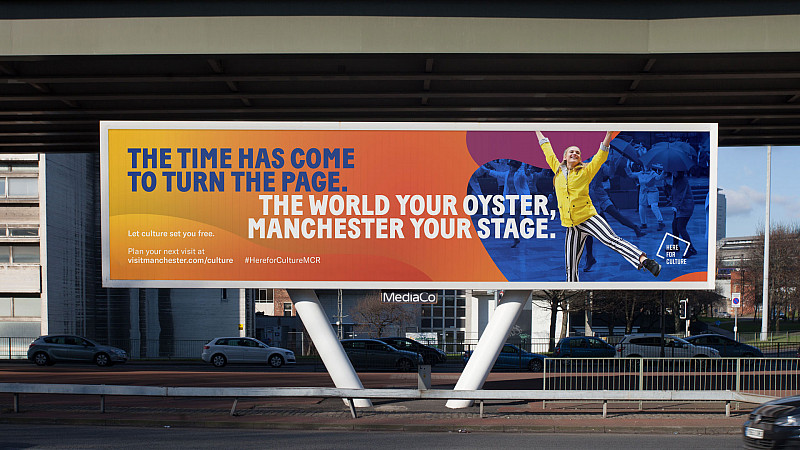 Many of the city's cultural hubs have been closed for more than 200 days in a row, having shut their doors in November at the point of the second lockdown. #HereForCultureMCR is supported with funding from the UK Government's Culture Recovery Fund and showcases culture as the city's heart, as well as demonstrating that cultural venues are safe to return to.
"This is a first for Manchester with 21 cultural venues collectively coming together to welcome visitors back safely to culture in the city," said John Owens, Creative Director at Instruct Studio. "We worked closely with the teams to create something distinctly bold, bright and fun hitting the right tone to remind us what amazing things we have missed in the last year. We cannot wait to see this all over the region as the campaign rolls out across the summer."
Today, the UK has entered Step Three of the recovery roadmap, meaning "most businesses in all but the highest risk sectors will be able to reopen", including cinemas, play centres, and indoor hospitality.
Organisations behind the #HereForCultureMCR campaign include the Centre for Chinese Contemporary Art, HOME, Manchester Art Gallery, Manchester International Festival, Manchester Museum, the Palace and Opera House, People's History Museum, RNCM, Royal Exchange, and The Whitworth - supported by Arts Council England, Creative Tourist, Oxford Road Corridor, Manchester City Council, NHS, and Network Rail.
Transport for Greater Manchester (TfGM) has also thrown its support behind the campaign, providing access to advertising assets across the transport network to promote the campaign further.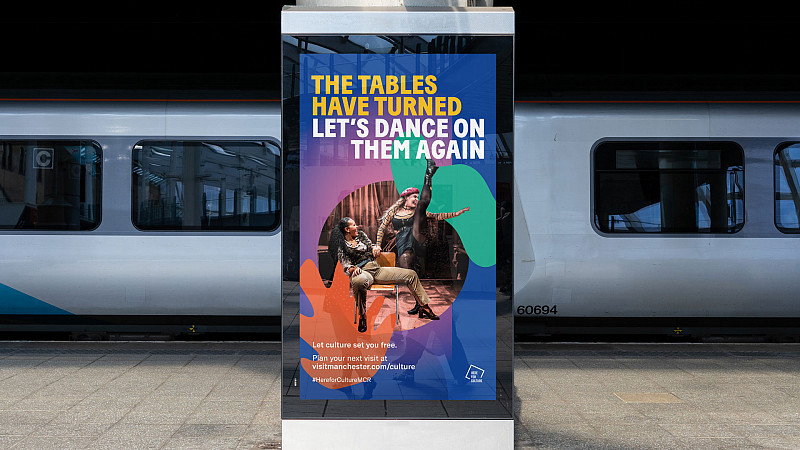 Sheona Southern, Managing Director at Marketing Manchester, said: "Last month when we moved to Step Two of the Government's roadmap, it was a big moment for operators in our retail and hospitality sectors who were given a chance to reopen and welcome people back safely; however, that same opportunity was held back for museums, galleries and theatres, meaning many venues have gone over 200 days without audiences.
"That changes today and it's fantastic to see so many venues working together to celebrate the value of cultural experiences in Manchester."