27 September 2021
Marketing Manchester leads digital creative campaign to encourage workers back to the city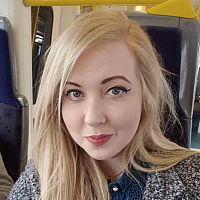 A new digital campaign is launching this week targeted at encouraging workers to return to Manchester city centre as lockdown restrictions have eased.
The campaign titled 'Buzzing to be back' will be led by Marketing Manchester and developed with the support of partners from the Greater Manchester Tourism Industry Emergency Response (TIER) group.
The creative for the campaign has been developed by creative video and animation agency What Media. It follows the working day of three characters, 'living' animations of Mancunian characters, landmarks, street art and features illustrations from Stanley Chow, an artist from Manchester.
It aims to target residents from Greater Manchester with ads across social media including Facebook, Twitter, LinkedIn and YouTube, and direct users to a website filled with resources on returning to workplaces in the city.
It is in alignment with the messaging of the Safely Reopening GM campaign, an initiative to provide employers and employees across Greater Manchester with advice to work and travel safely.
Sheona Southern, managing director at Marketing Manchester, said: "We hope this campaign inspires and motivates workers to both feel safe in their city and to be reminded of everything they love when working in it, as well as supporting city centre businesses from all sectors to help employees transition back to the workplace where they are returning."
Sam Picton, production director for What Media, added: "The work Marketing Manchester is doing to get the city back on its feet post-Covid is so important, we wanted the content to really capture the spirit of the city and remind people of the 'buzz'."