02 August 2021
Xerox Emirates partners with Manchester-based tech firm for COVID vaccine passport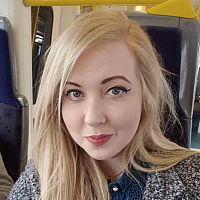 Xerox Emirates has entered into a strategic partnership with V-Health Passport Ltd to launch a V-Health Passport - a COVID vaccine and test ID platform. 
The V-Health Passport is a product of Manchester-based technology VST Enterprises and the newly agreed partnership is aimed at helping organisations and events stay safe.
The collaboration will see Xerox Emirates bolster its portfolio of services by offering the V-Health Passport to clients around the UAE and the wider GCC. 
The platform uses an ID system which it says will display various health information about the user such as vaccination status, recent tests as well as other items such as boarding pass, travel and event tickets. 
The technology will be accessible via mobile or printed lanyards/tickets and seeks to allow the user's COVID status to be shared from a distance using a scannable VCode or mobile phone. 
As a test and vaccination platform, it will also include details related to all tests including PCR, LAMP, rapid antigen and antibody tests for COVID-19. 
Healthcare professionals can register, create, and add an item to a passport in five steps starting with locating a public user via their V-Health ID, email or scanning their passport. 
It has a built-in and automated contact tracing system said to alert users when they have been in contact with someone who has tested positive without the need to track their location. 
Shahzeen Mir, Sales and Marketing Director, Xerox Emirates, said: "Xerox Emirates continues to support the UAE's drive towards a safe environment that uses the most advanced, secure, efficient and reliable solutions to upgrade and streamline essential and everyday processes. Our exclusive partnership with V-Health Passport will help fast track the authentication of COVID-19 tests in addition to tracking and maintaining records in the UAE's healthcare sector. The all in one solution is a perfect synergy between companies and our expertise will ensure an easier to use, faster to implement, more adaptable system than there has ever been before in this industry." 
Louis-James Davis, CEO, V-Health Passport, said: "V-Health Passport are delighted to partner with Xerox Emirates. Their experience in scaling business' in similar fields as V-Health Passport will be paramount for the ongoing growth and success of our products."