19 July 2021
StormBrands launches 'freedom day' campaign with Leeds travel specialist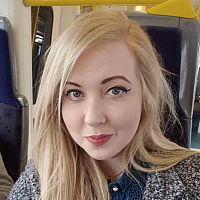 Leeds-based travel specialist Ventur and creative agency StormBrands have teamed up to launch a new campaign to celebrate the final stage of easing COVID restrictions in England on Monday July 19th - dubbed 'freedom' day.
The campaign named 'Free Again' will include a billboard depicting a dolphin attempting to become free to address the mood of holidaymakers who may have been considering how, when, and if, they would be able to travel again.
Ventur is inviting people and businesses in Yorkshire to share the campaign across social media to encourage a return to normality.
The lifting of restrictions on 'freedom day' includes allowing double vaccinated UK travellers to return to England, Scotland, and Wales from amber list countries without the need to quarantine.  
Hayley Collingswood, head of marketing at Ventur Group, said: "After partnering with StormBrands on our successful rebrand earlier this year, we wanted to collaborate on something which captured this sense of imminent freedom we've all felt in the lead up to today. Being 'free again' embodies everything we've been yearning for; it's like we're being released back into the wild." 
"While travel isn't going to be the same for a little while, Freedom Day marks a step in the right direction and the recent upturn we've seen in customers wanting to re-start their organisations' travel programmes or enquire about holiday destinations, shows just how long-awaited this is."
Tony Coppin, executive creative director at StormBrands, said: "After a year of lockdowns, the one thing we can all relate to is the need to feel and be free. The campaign was built to address the human and animal instinct of the business community who have been waiting, restlessly wondering how, when and if they'll be allowed to travel once again. We wanted to create something bold which celebrated the instinctive joy of travel and freedom."
Abby Penston, CEO of Focus Travel Partnership of which Ventur is a partner, added: "Removing the travel restrictions and additional health testing requirements in a sustainable way frees up safe and responsible business travel. We know there is a huge amount of pent-up demand for face-to-face meetings, with many saying that they feel that travel will be as or more important to their businesses in the future. This is a great campaign that highlights how important travel is to both our work and wellbeing."