04 July 2018
BBC launches new 'bingeable box set' shows for teens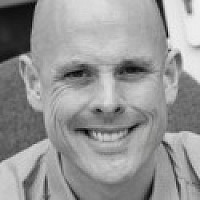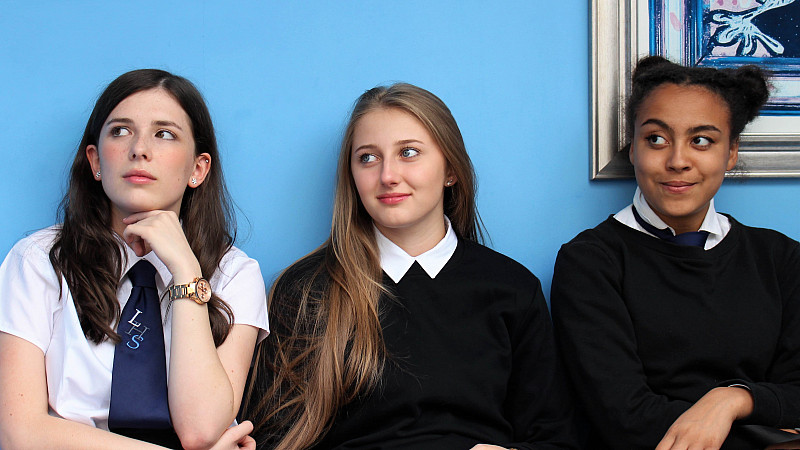 The BBC has announced a new slate of content for 13 to 15 year olds which will "give them a platform to express their thoughts on sex education, relationships and parents."
You Tube stars Ali A and Mimi Missfit join the line-up of new shows in the multi-genre mini-slate which includes Drama, Entertainment and Factual content commissioned by Cheryl Taylor - Head of Content, BBC Children's.
The shows will be available as 'bingeable' box sets on BBC iPlayer beyond the traditional 30 days, ensuring they are available whenever and however the audience chooses to consume them.  
Taylor said: "We have been keen to produce bespoke shows for the 13-15 demographic for some time and the iPlayer affords us the opportunity to publish more "rites of passage" content. 
"These fresh and illuminating formats are aimed fair and square at fun loving and curious teens across the UK"
The new shows are:
The A List (13 x 30͛)
Explores universal teen concerns of friendship, romance, loyalty and betrayal in an intense powerful and addictive drama. Set in what appears to be an idyllic island summer camp, but dark secrets will turn the holiday of lifetime into a twisted nightmare. Produced by Kindle Entertainment. Executive producers are Anne Brogan (Kindle Entertainment) and Amy Buscombe (BBC). The A-List will be available on BBC iPlayer this autumn. 
Teen Taxi (12 x 20)
Will shine a humorous and engaging light on the conversations between teenagers and their parents as they travel in their family cars. Two series commission and will be shown on BBC iPlayer. Produced by Dragonfly with Simon Kerfoot as executive producer alongside BBC executive producer Hugh Lawton. 
I'm Not Driving That (20 x 22͛) 
YouTube megastar Ali-A presents the show. Young drivers who have just passed their tests have their cars revamped in a garage fitted with fixed rig cameras as celebrities drop by. This isn't just a car transformation show - each young driver is put through their paces on a personalised advanced driving course, by a charismatic trio of driving instructors. Produced by Endemol Shine North. Executive Producers are Kez Margrie for the BBC and Coral Lawson for Endemol Shine North.
Mimi Tells it Straight (5 x 20)
Everything you need to know about Sex. Hosted by YouTube influencer Mimi Missfit. A group of 15-year-olds travel to Holland to find out how Dutch teenagers learn the facts of life and everything related to sex education - from understanding their own bodies, to falling in love and taking control of their online relationships. Produced by Peggy Pictures and will be available on BBC iPlayer. Executive Producers are Kez Margrie for the BBC and Ida Bruusgaard for Peggy Pictures. 
Documentary mini series
Features young people moving into adulthood. Includes:
"Boys to Men" (Big Deal Films) which shines a light on the very real issues facing teenage boys in London as they learn how to navigate through the challenging transition from boyhood to manhood. 
"The Great Eco Build" (Nine Lives) follows a group of young people in Wales who have struggled in education, taking on the biggest challenge of their lives so far as they pull together to build an eco-community centre from scratch. 
"Life After Care" (Chatterbox) follows two young men starting the next stage in their lives as they leave a lifetime of being in foster care. They face huge challenges as they transition to adulthood with no parents to help them through.
Executive Producer for the BBC is Kez Margrie.
Logan High (30 x 10͛)
Beguiling clan of Scottish high-schoolers navigate the highs and lows of relationships, friendship fall outs, family issues, school stress and teen life in general. Produced by Chalkboard TV, Executive Producers are Amy Buscombe for the BBC and Mike Benson for Chalkboard. 
True Believers (w/t) (13 x 28͛)
Comedy drama about a boy-band who are trying to make it big in the music industry. The series follows their comedic ups and downs as they try to grow their fan base and find the best songs to record. They are vying for success alongside a rival girl band who are influenced by a particularly ambitious and unscrupulous manager - played by the multi-talented Kimberley Wyatt. True Believers will air on CBBC.
Produced by Saltbeef TV, the Executive Producers are Melissa Hardinge for BBC and Jeremy Salsby for Saltbeef.