24 July 2018
BBC Archive shines light on Northern social documentary pioneer Olive Shapley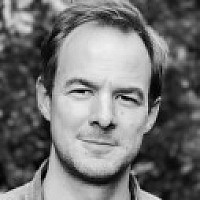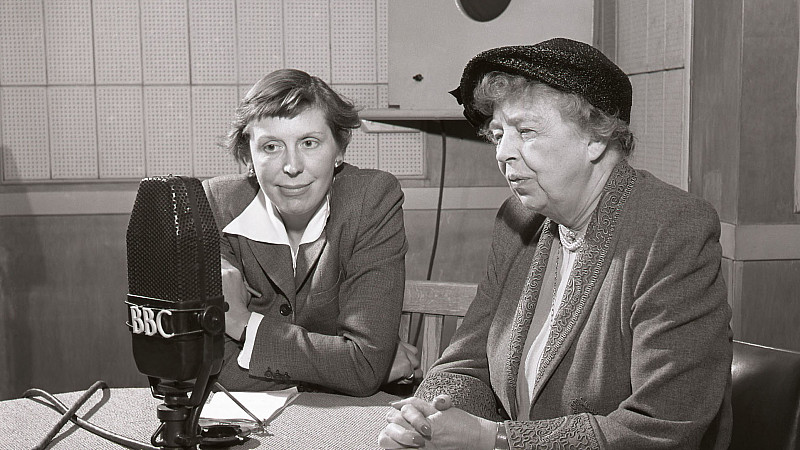 The latest release of material from the BBC's Oral History collection shines a light on Olive Shapley, one of Manchester's key figures and a pioneer of social documentary in the North from the 1930s.
The release this week makes public for the first time her comments from 1984 on her work in Manchester and includes comments on creating the first social documentaries in the region, her preference for the North as a location, and why she preferred giving a voice to ordinary people.
The North Region was by far the largest headquarters in BBC's 'regional' system, stretching from the Scottish borders to Lincolnshire. Between the wars, it was also North Region, more than any other, which developed a distinctive character and style: it was the North that best reflected working-class life in all its variety and richness.
In the interview Shapley said: "As a Londoner, I wanted to live in the North. There was a lady trying to buy a hat for a wedding, and every one she tried on, the girl fell about saying, "Aye, love, you look terrible." I thought, "It was never like this in London," and I knew then it was the North for me."
Shapley was the first producer to routinely leave the studio behind. Using enormous mobile recording vans to travel across the region, she'd interview people in their own homes or workplaces, encouraging them to speak into the BBC microphone as naturally as possible.
Olive Shapley, a pioneer of social documentary in the North from the 1930s
On recording the first social documentaries in Manchester, Shapley said: "This started because I was standing on a station platform one day – I can't remember which station – and there was a great advertisement for Cleethorpes, a great, big, colourful advertisement of a laughing, happy family with their buckets and spades. There they were, having the time of their lives, looking well fed and tanned, and on the other platform opposite were the real Mancunians, who might never get to Cleethorpes. It was a time of great distress up here, much more than it was in the South, and I felt I wanted to reflect this in some way. I remember going to County Durham for the first time and seeing miners sitting on their hunkers on the corners of streets, and thinking, "BBC should be doing something about this."
"This was the basis of all my programmes, and I always felt I was so lucky to have come in at a time when this could be done technically…it was something new, and it was people that you got to know. You lived in their houses for a bit, you sat around with them, talking in pubs and things, and you got them relaxed enough to talk freely"
David Hendy, Professor of Media and Cultural History at the University of Sussex and curator of the collection, said: "Olive Shapley was a true pioneer of the 1930s - a genuine radical, who broke all the conventions of the time by taking the BBC microphone out of the studio to record people in their own homes and workplaces talking about their everyday lives in a spontaneous unscripted way.
"In doing so, she made broadcasting a less stuffy, more democratic thing than it would otherwise have been. Her interview for the BBC's oral history collection is a really important piece of social history, reminding us vividly of the poverty and unemployment and political turbulence of the 1930s - and how individuals such as her tried their best to make broadcasting a force for understanding and betterment."
The full oral history collection "100 Voices that made the BBC: People Nation and Empire" is available online here.